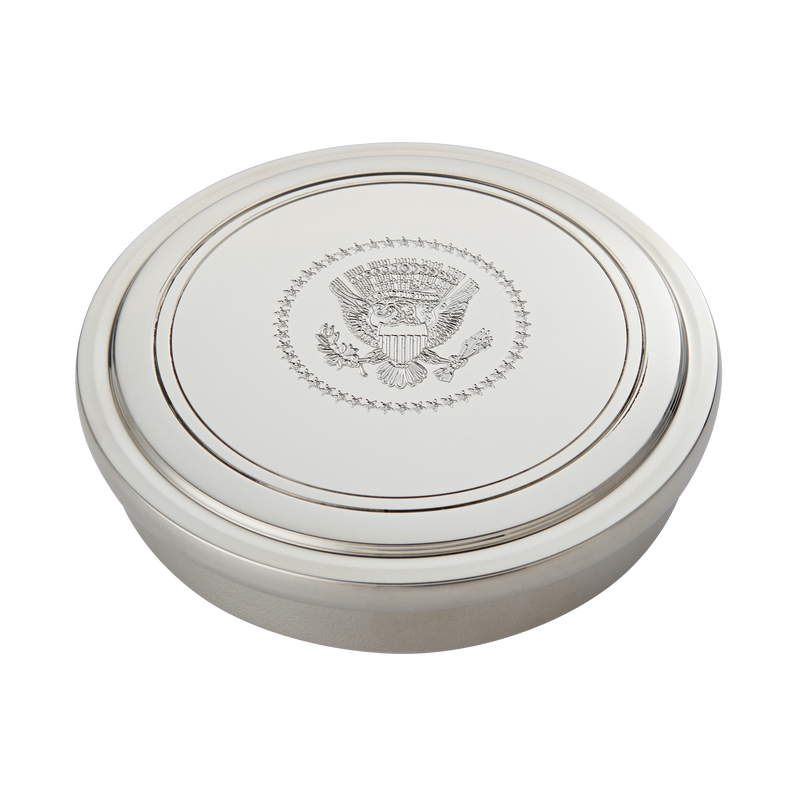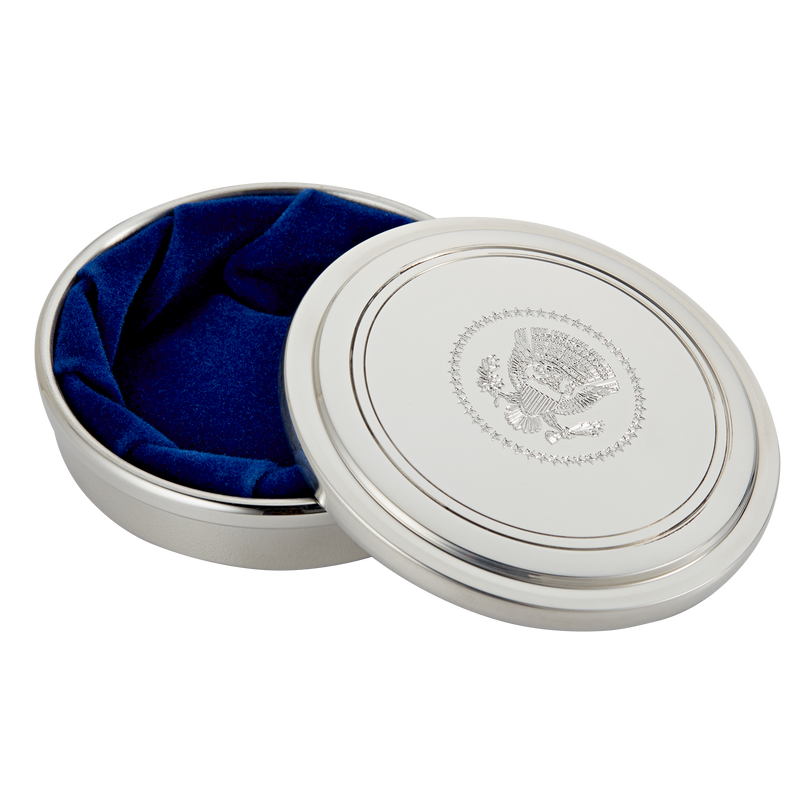 Additional Information
On October 25, 1945 President Harry S. Truman issued Executive Order 9646, which officially defined the Presidential Coat of Arms and Seal for the first time. An eagle's head, which originally faced right toward a bundle of thirteen arrows held in its talons, was turned to face left toward the olive branch it held, symbolizing peace. Since 1945, the only changes made to the seal were the additions of the 49th and 50th stars. This Salisbury Pewter 3-inch keepsake box featuring this iconic seal is perfect for your little one.
About the Manufacturer
Salisbury Fine Metal Artisans have been producing fine, hand-crafted metal products since 1979. It is a family owned company of dedicated artisans who make lines in three different types of metals: pewter, sterling silver, and cast aluminum. Salisbury's pewter items are created and handcrafted in Easton, Maryland.