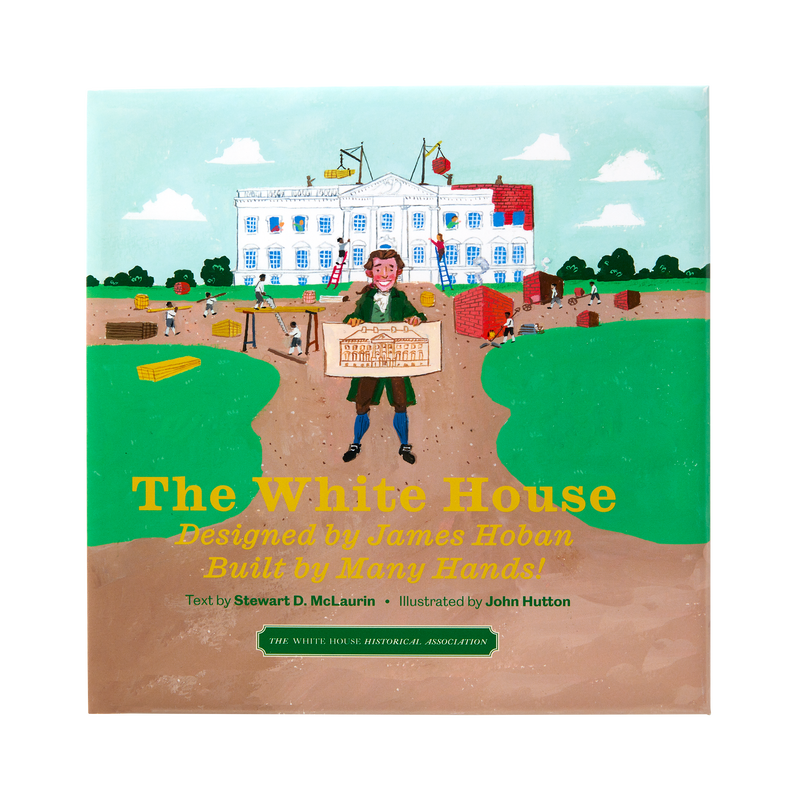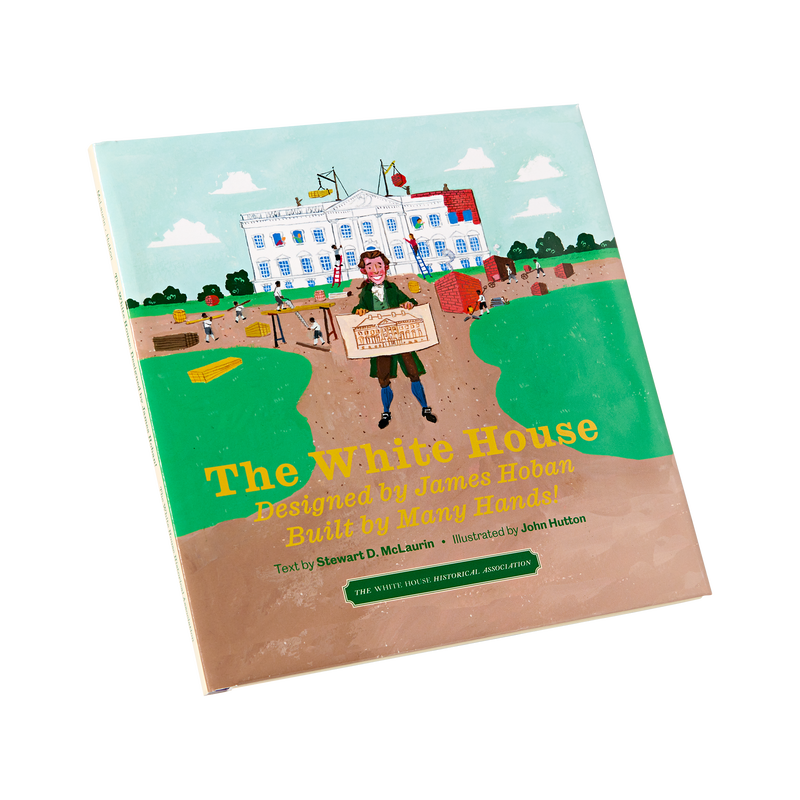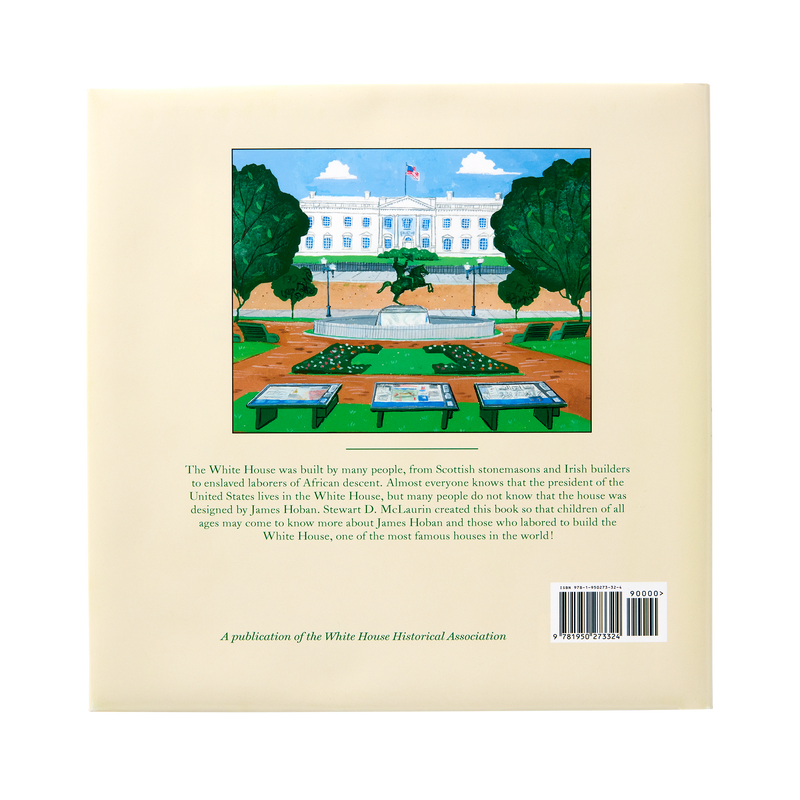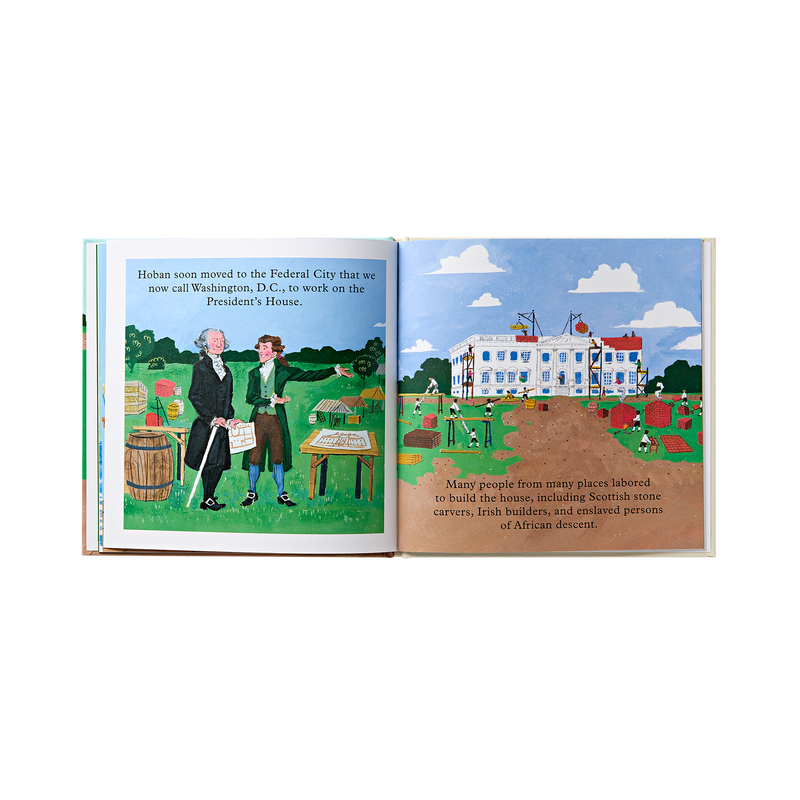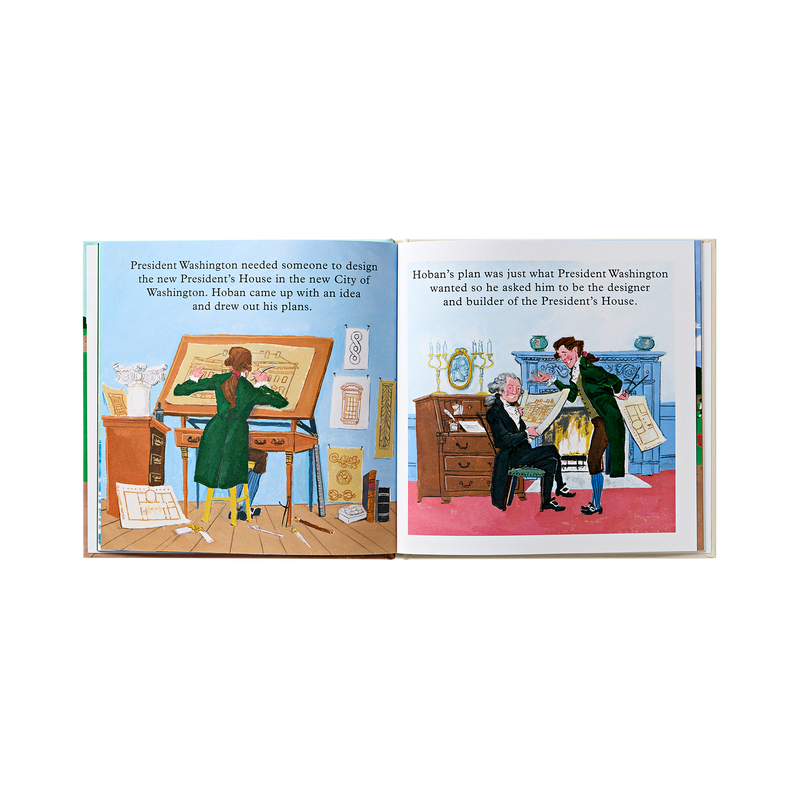 Additional Information
The White House is one of the most recognizable landmarks in the world, yet few know the story of the people responsible for its design and construction. The White House was built by many people, from Scottish stonemasons and Irish builders to enslaved laborers of African descent. It was designed by an Irish man named James Hoban. With The White House: Designed by James Hoban, Built by Many Hands, Stewart D. McLaurin shares the story of James Hoban's life and work with early readers so that children will come to know more about him and the many diverse builders of the White House.
James Hoban was born in County Kilkenny, Ireland in 1755. He journeyed from Ireland to America, settling in Charleston, South Carolina, in the hopes of designing many buildings in the new country. When George Washington needed to have a home built for all the presidents who came after him, he chose the design drawn by James Hoban.
Stewart McLaurin explains that it takes many people to build a building. Some people lay the stones and other people hammer in the nails. Some people climb ladders and put up the roof and other people hang the windows and the doors. But first, someone needs to create a design that shows where all the walls and doors and windows will go. John Hutton's vivid illustrations bring all of these important steps to life on the page.
About the author: Stewart D. McLaurin has served as president of the White House Historical
Association since 2014. He is also the author of James Hoban: Designer and Builder of the White House.
About the illustrator: John Hutton is a professor of art history at Salem College, and the illustrator of a collection of children's books published by the White House Historical Association. He lives in Winston-Salem, North Carolina.
For more information about our publications, please contact books@whha.org.