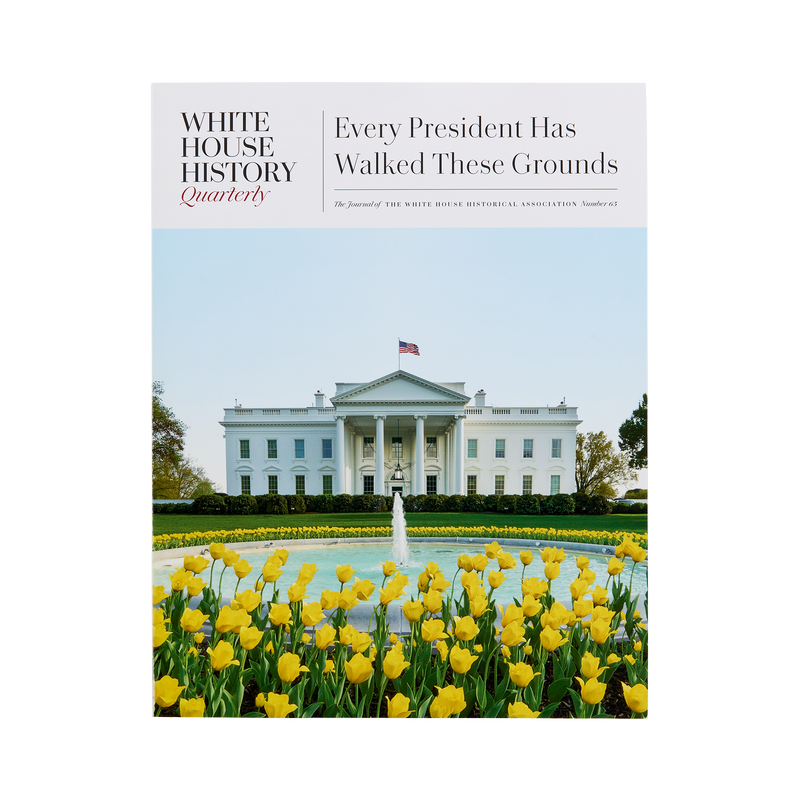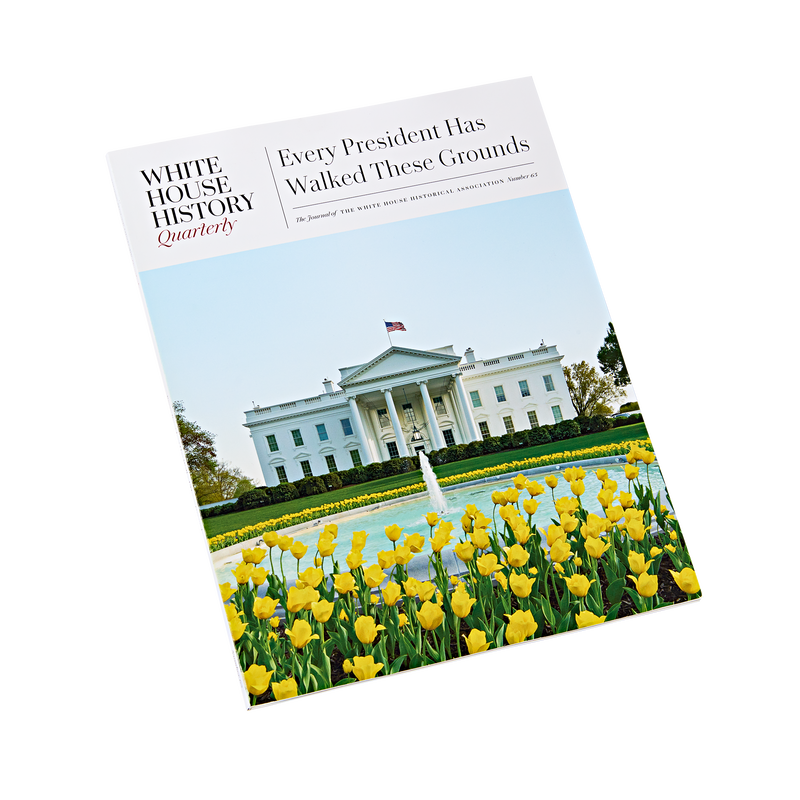 Additional Information
Click here to learn more about White House History Quarterly 65: Every President Has Walked These Grounds:
https://www.whitehousehistory.org/videos/white-house-history-65-every-president-has-walked-these-grounds
November 21, 1800, First Lady Abigail Adams wrote a letter to her daughter describing the White House landscape. 'It is a beautiful spot, capable of improvement, and the more I view it, the more I am delighted with it.' The grounds surrounding the house were in fact yet to be landscaped and remained a muddy construction site. Incredibly, the first lady to make the President's House her home saw only the promise of the future in a bleak scene she encountered and with this issue of the Quarterly we offer a glimpse at a few of the many ways her inspiring vision has been fulfilled. Highlights include an interview with the Superintendent of the White House Grounds Dale Haney who has seen the Grounds through half a century of growth and has witnessed many of the improvements Mrs. Adams predicted and a photo essay by White House Press Corps member Christy Bowe. Articles on the Olmstead Plan, the Rose Garden wedding of Tricia and Edward Cox, a sapling planted by President Theodore Roosevelt, and a visit by First Lady Pat Nixon on to the historic gardens of the Stephen Decatur House complete the issue.
Awards
Communicator Award