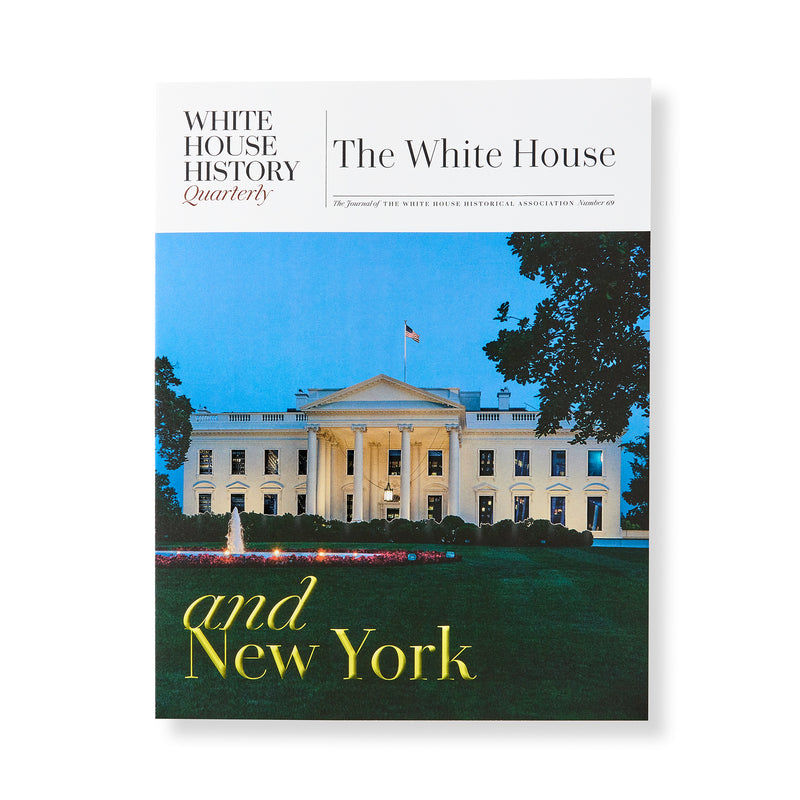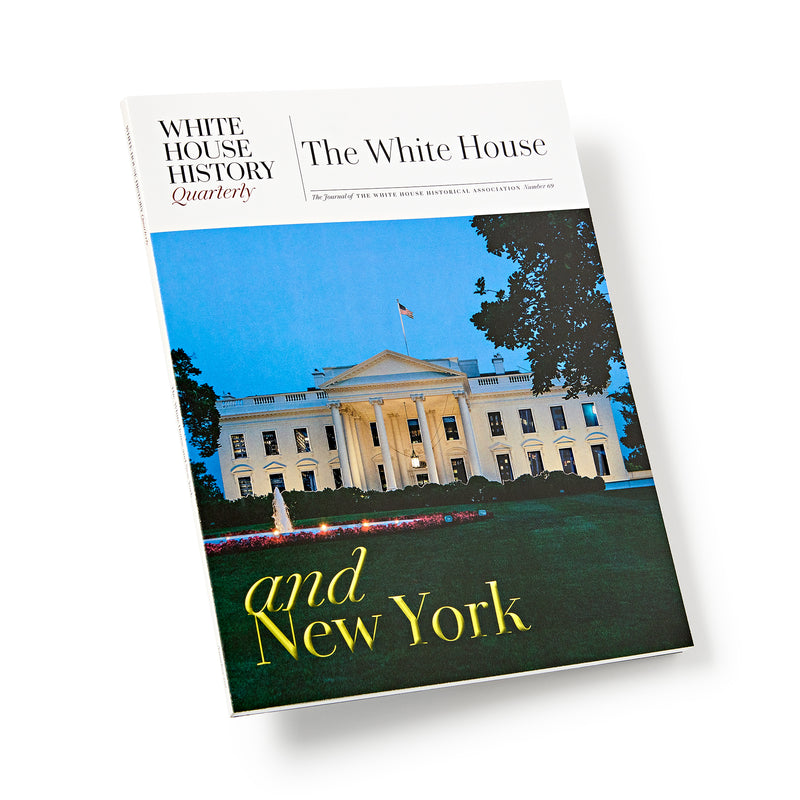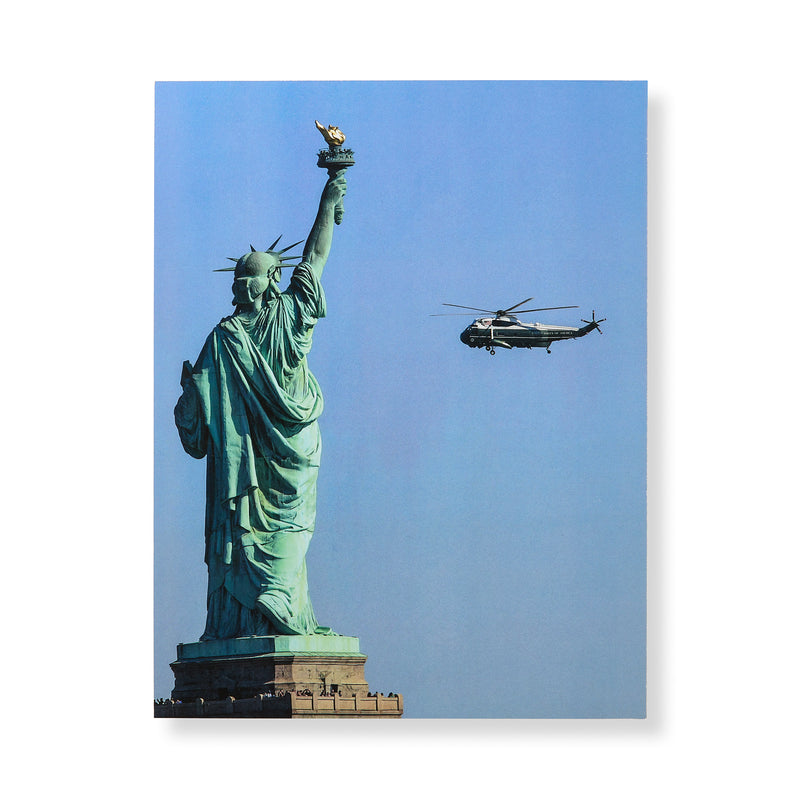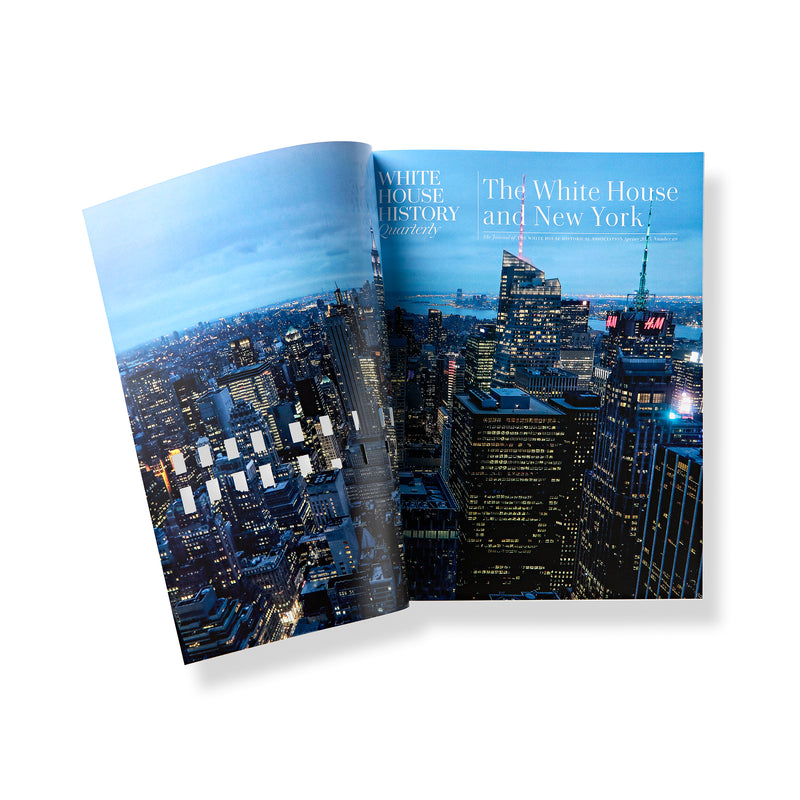 Additional Information
Before there was a 1600 Pennsylvania Avenue, or even a City of Washington, some of the earliest chapters of White House history were written in New York City. George Washington took the first presidential Oath of Office at Federal Hall on Wall Street in 1789 and lived in the first presidential mansions on Cherry Street and on Broadway before the young federal government was moved to Philadelphia in 1790. For more than two centuries, New York City has welcomed, accommodated, celebrated, and mourned Washington's successors. Though all of these later presidents would reside in the White House in Washington, D.C., the lives of many included consequential years in New York. With this issue, White House History Quarterly explores the historical connections between New York City and the White House from the first Oath of Office to the present day.
Our visit to New York opens with a journey expertly led by Matt Green, who since 2011 has walked more than 9,000 miles of the city, block by block, embracing countless chance encounters with presidential history along the way. Through Green's expedition we, too, discover such easily overlooked places as the site where Chester A. Arthur took the Oath of Office and bodegas named for Barack Obama.
With his article "Before the White House: New York's Capital Legacy," presidential historian Thomas J. Balcerski takes us back to the New York that President Washington knew and traces the legacy of the sites where he was inaugurated, served, and lived. "After traveling far and wide in life, James Monroe continued his odyssey in death," explains historian Scott Harris with his article, which traces a series of temporary entombments that ultimately took the fifth president's remains from New York to Virginia.
Former White House Curator William G. Allman presents the many New York manufacturers whose works are among the most treasured objects in the White House Collection of decorative arts today. Included are furniture by Duncan Phyfe, pianos by Steinway & Sons, and silver by Tiffany and Sons. One of the most legendary of these New York businesses is the focus of Kayli Rene  Rideout's article "A Tiffany White House Interlude."
Reminding us that America's first ladies have long been connected to New York, author Joy Ferro recounts the story of future first lady Nancy Reagan who, in the late 1940s, pursued her early dreams on the stage while living at the Barbizon, a safe and respectable residential hotel for women on the Upper East Side. Author Margaret Strolle takes us to a display on the seventh floor of Bergdorf Goodman to study a letter written by Jacqueline Kennedy, one of many first ladies who turned to New York for fashion.
For our presidential sites feature in this issue, historian Dean Kotlowski takes us to the Waldorf-Astoria, which has welcomed the presidents and first ladies at political and social events for nearly a century. His article "Herbert Hoover, Apt. 31A, and U.S. Presidents at the Waldorf-Astoria" recounts the retirement of President Hoover, who was comfortable there for more than twenty years.
We close the issue with a favorite New York pastime, a crossword puzzle—the first ever for White House History Quarterly