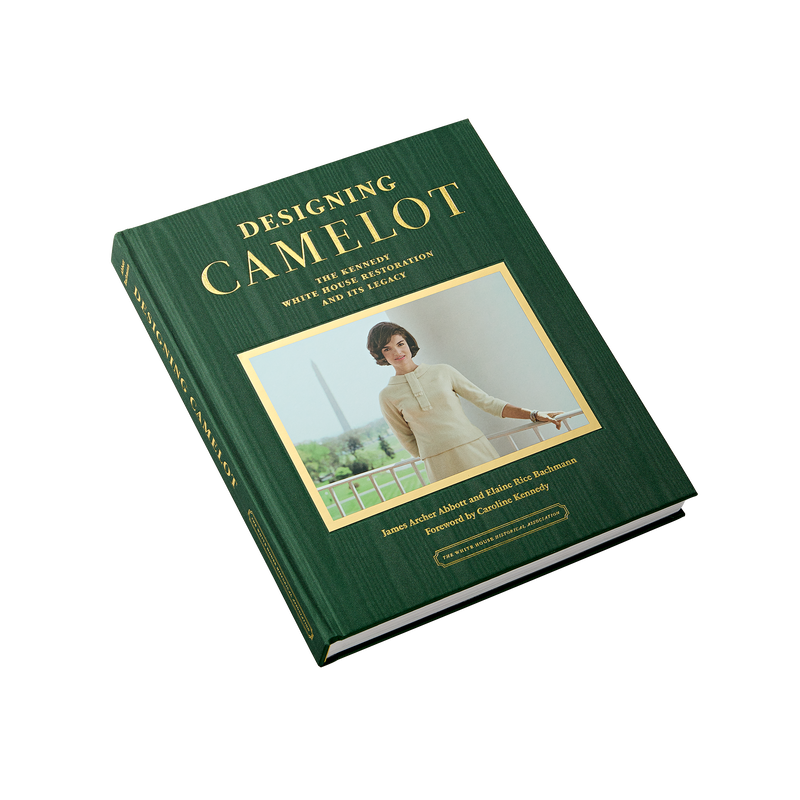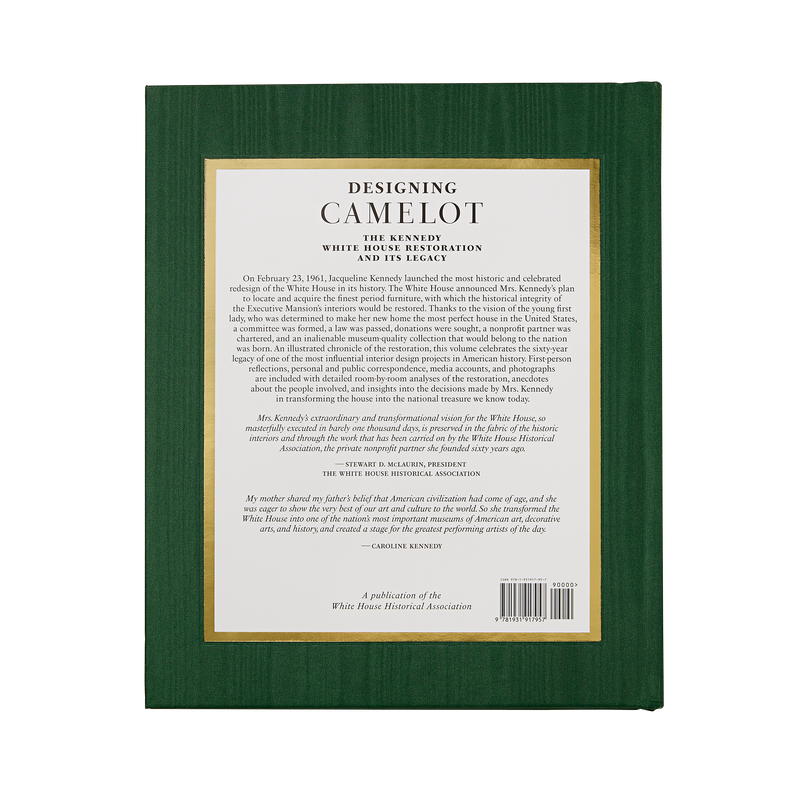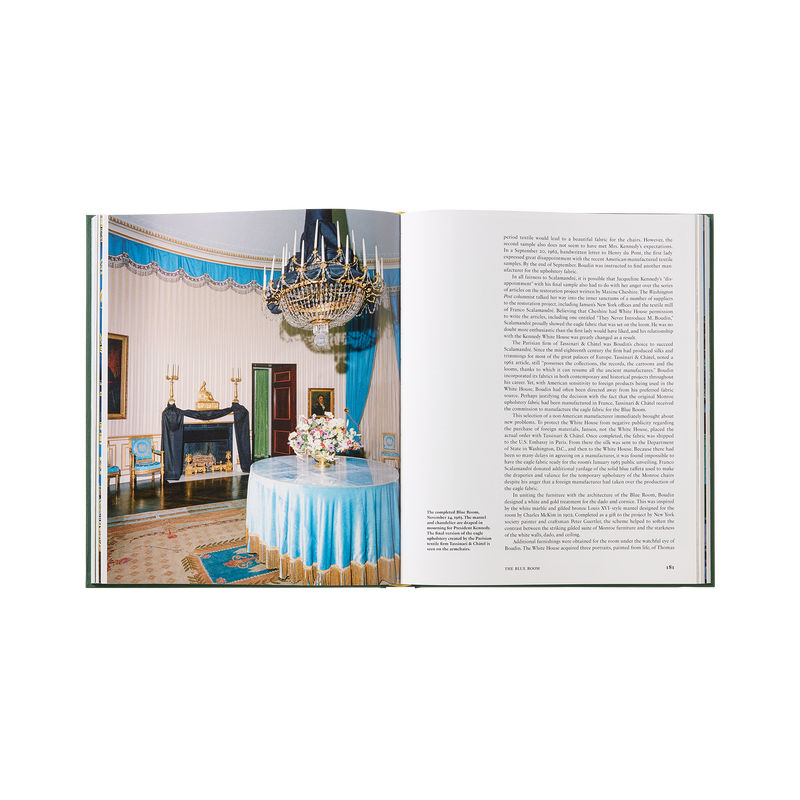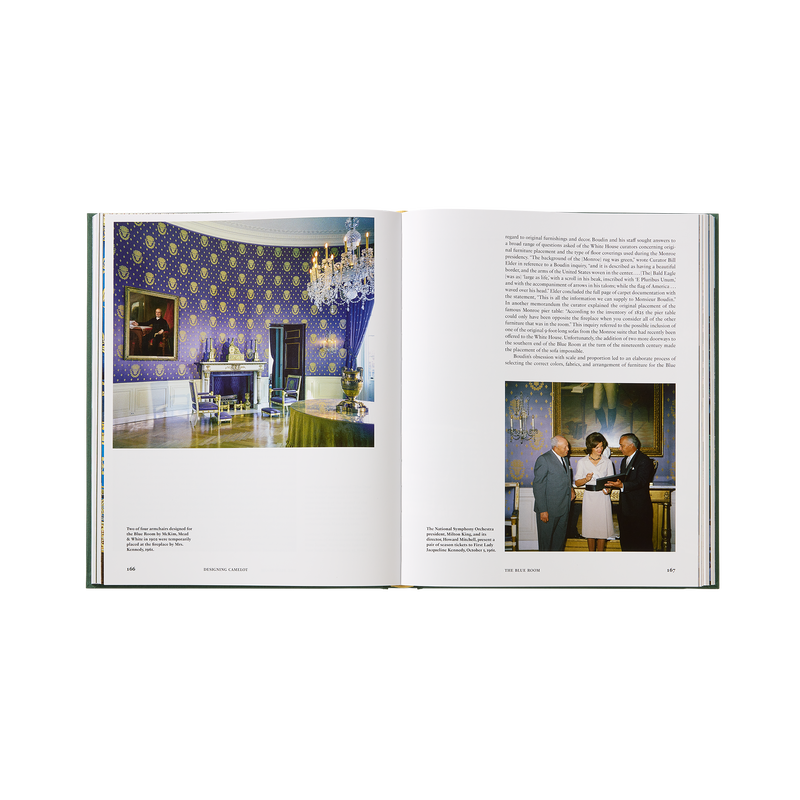 Additional Information
On February 23, 1961, Jacqueline Kennedy launched the most historic and celebrated redesign of the White House in its history. The White House announced Mrs. Kennedy's plan to locate and acquire the finest period furniture, with which the historical integrity of the Executive Mansion's interiors would be restored. Thanks to the vision of the young first lady, who was determined to make her new home the most perfect house in the United States, a committee was formed, a law was passed, donations were sought, a nonprofit partner was chartered, and an inalienable museum-quality collection that would belong to the nation was born. An illustrated chronicle of the restoration, this volume celebrates the sixty-year legacy of one of the most influential interior design projects in American history. First-person reflections, personal and public correspondence, media accounts, and photographs are included with detailed room-by-room analyses of the restoration, anecdotes about the people involved, and insights into the decisions made by Mrs. Kennedy in transforming the house into the national treasure we know today.
Mrs. Kennedy's extraordinary and transformational vision for the White House, so masterfully executed in barely one thousand days, is preserved in the fabric of the historic interiors and through the work that has been carried on by the White House Historical Association, the private nonprofit partner she founded sixty years ago.
— Stewart D. McLaurin, President, White House Historical Association
My mother shared my father's belief that American civilization had come of age, and she was eager to show the very best of our art and culture to the world. So she transformed the White House into one of the nation's most important museums of American art, decorative arts, and history, and created a stage for the greatest performing artists of the day.
— Caroline Kennedy
About the Authors
James Archer Abbott is a graduate of Vassar College (B.A.) and the State University of New York's Museum Studies Program through the Fashion Institute of Technology (M.A.). Currently the executive director of the Lewes Historical Society in Lewes, Delaware, Abbott has served as director of Johns Hopkins University's Evergreen Museum & Library, curator of American and European decorative arts for the Baltimore Museum of Art, and curator and educator for the National Trust for Historic Preservation, Boscobel House and Gardens, and Historic Hudson Valley. His publications include Jansen (Acanthus Press, 2006), Jansen Furniture (Acanthus Press, 2007), and Baltimore's Billy Baldwin (Evergreen Museum & Library, 2010).
 Elaine Rice Bachmann is a graduate of Indiana University (B.A.) and the University of Delaware, Winterthur Program in Early American Culture (M.A). Currently deputy state archivist at the Maryland State Archives and secretary of the State House Trust, Bachmann has served as curator and director of the Maryland Commission on Artistic Property. She has written extensively about Maryland's State House, Government House, and the state-owned art collection. She lives in Severna Park with her husband and two sons.
Awards:
Benjamin Franklin Awards
Independent Publisher Book Awards (IPPY)
Eric Hoffer Awards
Next Generation Indie Book Awards
NYC Big Book Award
American Best Book Award
National Indie Excellence Award