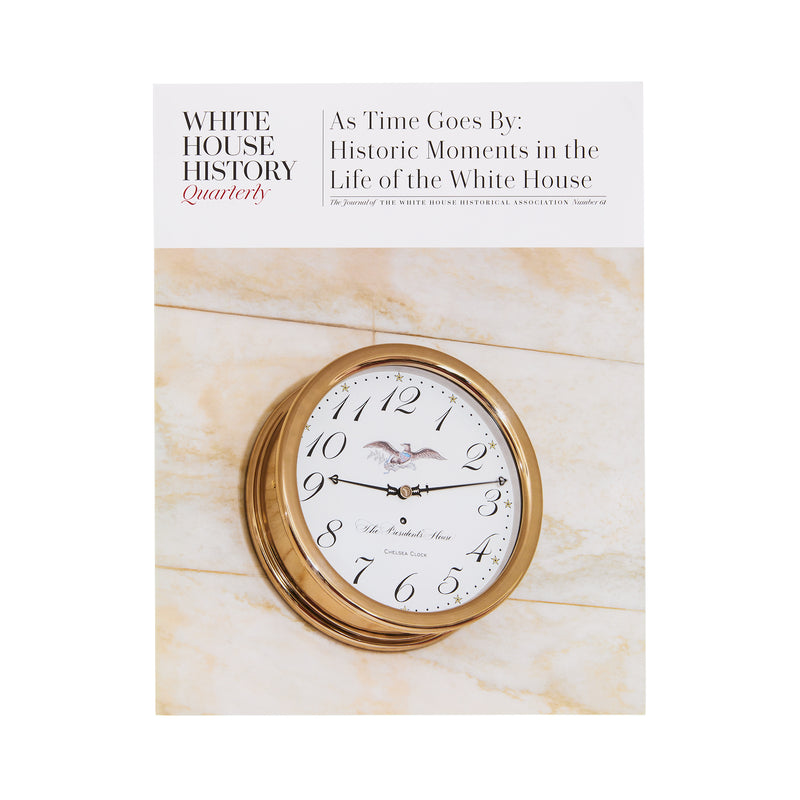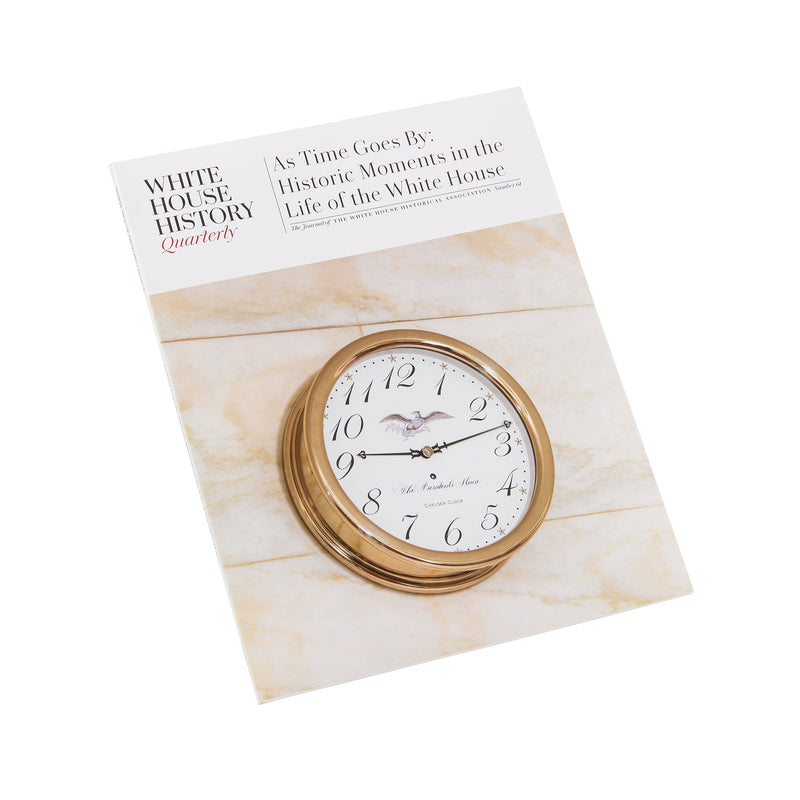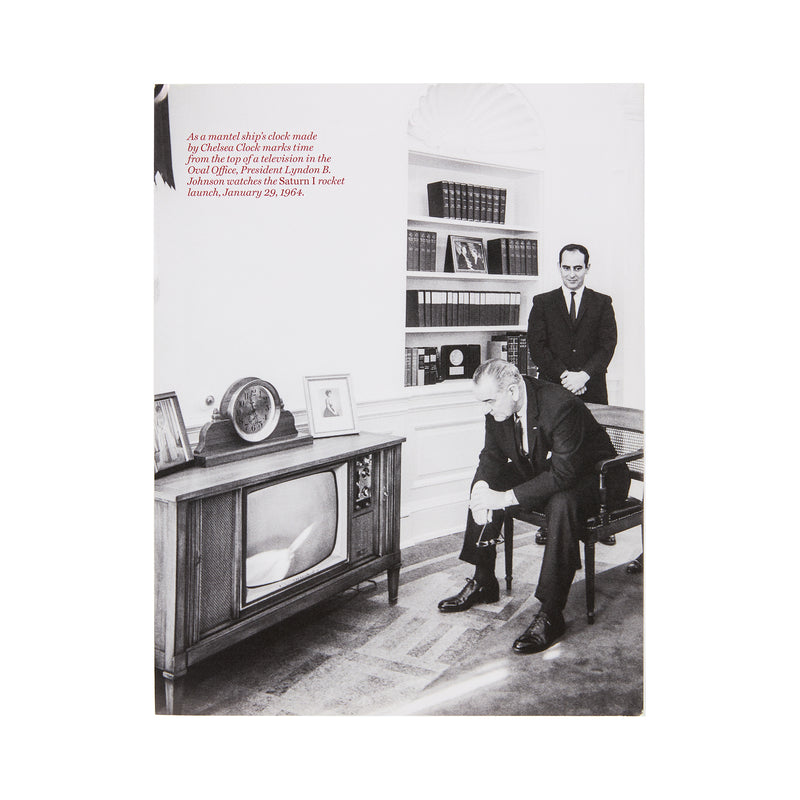 Additional Information
When President John Adams ceremoniously arrived by horse drawn-carriage at the President's House on November 1, 1800, the new home in which he took residence was barely habitable. The stream of time would bring the house to completion and through changes that ranged from those as practical as the addition of indoor plumbing and as urgent as freedom for the enslaved, to those as fantastic as the planting of an American flag on the moon and as beautiful as hospitality perfected. With this issue of White House History Quarterly, we look at a selection of historic moments at the White House against a backdrop of the magnificent clocks that have kept presidential time for more than two-hundred years.
We begin with the stories of the first water closets and bathtubs installed at the White House and a look at the evolution of plumbing through the Truman renovation. Through Watch Meeting—Dec. 31st 1862—Waiting for the Hour, a dramatic painting by William Tolman Carlton, we go back to the moment when President Abraham Lincoln signed the Emancipation Proclamation in his White House office. A century later we visit the moment when the United States crossed the finish line of the race to the moon and celebrated with an "interplanetary call" from the Oval Office. We also look at the history of an innovation with questionable value, the secret recording systems used by mid-twentieth-century presidents. Daniel Shanks, the first food and beverage usher, shares the story of his road to the White House, which began in the vineyards of Napa Valley, and his memories of twenty-two years of service dedicated to ensuring that guests fully enjoy what might be their only opportunity to visit the Executive Mansion.
"The clocks in the White House are by no means the most uninteresting things about the house," reported the New York Times in 1898. The observation remains true today, and although the clocks that mark every historic White House moment are not the first thing a visitor notices, they are worthy of a pause for appreciating, and so with the help of William Allman, former curator of the White House, we have interleaved highlights from the masterpieces in the collection through our journey across White House time.
For more information about our publications, please contact books@whha.org.