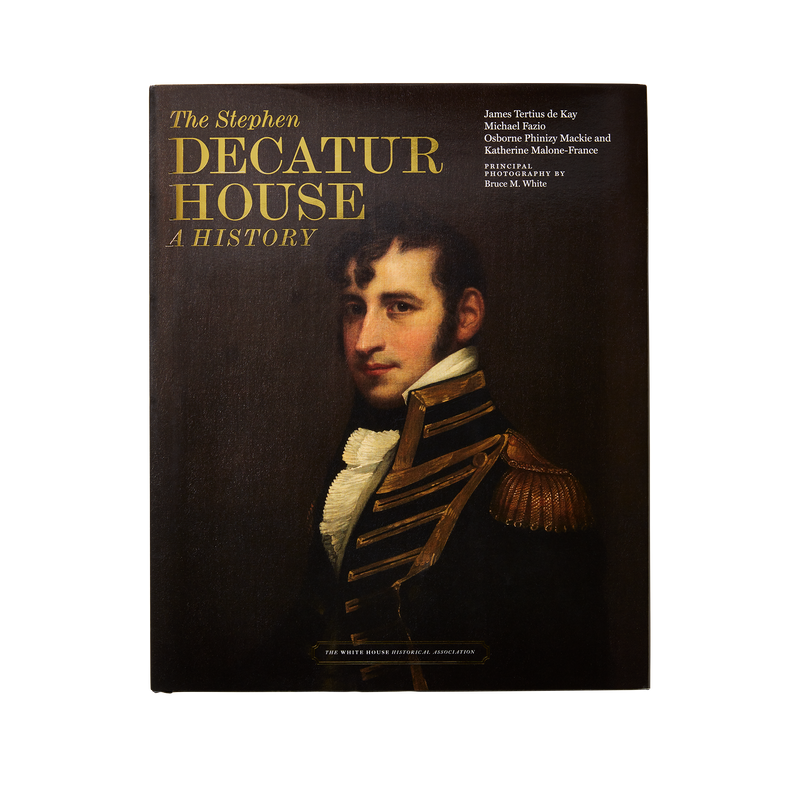 Additional Information
By James Tertius deKay, Michael Fazio, Osborne Phinizy Mackie, and Katherine Malone France
Principal Photography by Bruce M. White
Foreword by Stephanie Meeks, President and CEO National Trust for Historic Preservation
"Few houses have witnessed the color, glory, and tragedy of American history as that which took place at Decatur House. This is the whole story for the first time in one volume." —William Seale, American Historian
"A must read for all those interested in American naval history and the creation of the President's Neighborhood." —The Honorable John H. Dalton, 70th Secretary of the Navy
A celebrity for his heroics in the Barbary Wars and the War of 1812, Commodore Stephen Decatur built his home in 1818 within sight of the President's House with prize money awarded to him by Congress for his military victories. He commissioned Benjamin Henry Latrobe, America's first professional architect, to create a home "fit for fine entertaining" and the resulting three-story square townhouse constructed with red brick in the Federal fashion is known as Decatur House today.
Stephen Decatur's time in the fine house was cut short in 1820 when he was mortally wounded in a famous duel in nearby Bladensburg. After his death, his widow Susan Decatur rented the house to such prominent figures as Henry Clay, Martin Van Buren, and Edward Livingston, and ultimately sold it to John Gadsby. In 1872, General Edward Beale purchased the house and created a fashionable Victorian home. In 1956, Marie Beale, the last owner, bequeathed the house to the National Trust for Historic Preservation; and in 2011 the White House Historical Association became a co-steward of the historic site. This volume chronicles the history of the house and its occupants in four parts—a biography of Stephen Decatur and his naval accomplishments by James Tertius de Kay; an architectural history by Michael Fazio; a study of the fine and decorative arts collection by Osborne Mackie; and an essay on the evolution of the house from private home to historic site by Katherine Malone-France. An essay by Jessie Kratz, Historian at the National Archives and Records administration introduces a collection of documents that tell the story of enslaved persons who lived and worked in the house during the time after Decatur's death and before Beale's purchase.
For more information about our publications, please contact books@whha.org.
Awards:
American Book Fest Best Book, Winner - U.S. History 
Independent Publisher Book Award
Benjamin Franklin Award
Next Genertation Indie Book Award
"Featuring an impressively informed and informative text that is enhanced thoroughly with beautifully reproduced images,
The Stephen Decatur House: A History
is a unique and extraordinary work of original scholarship that is unreservedly recommended for personal, community, and academic library American Architectural History collections and supplemental studies lists." - Able Greenspan, Midwest Book Review