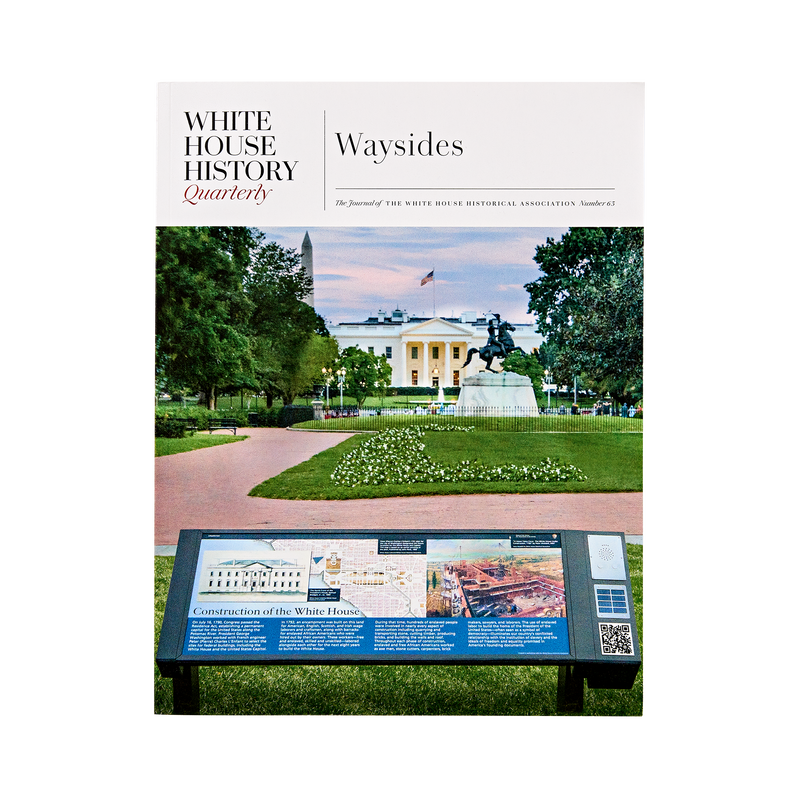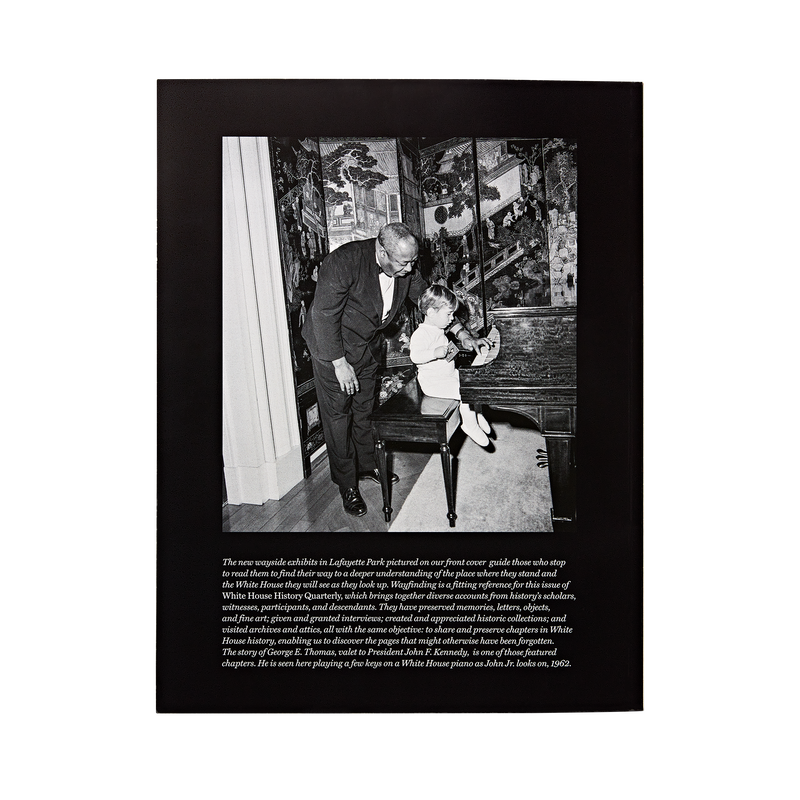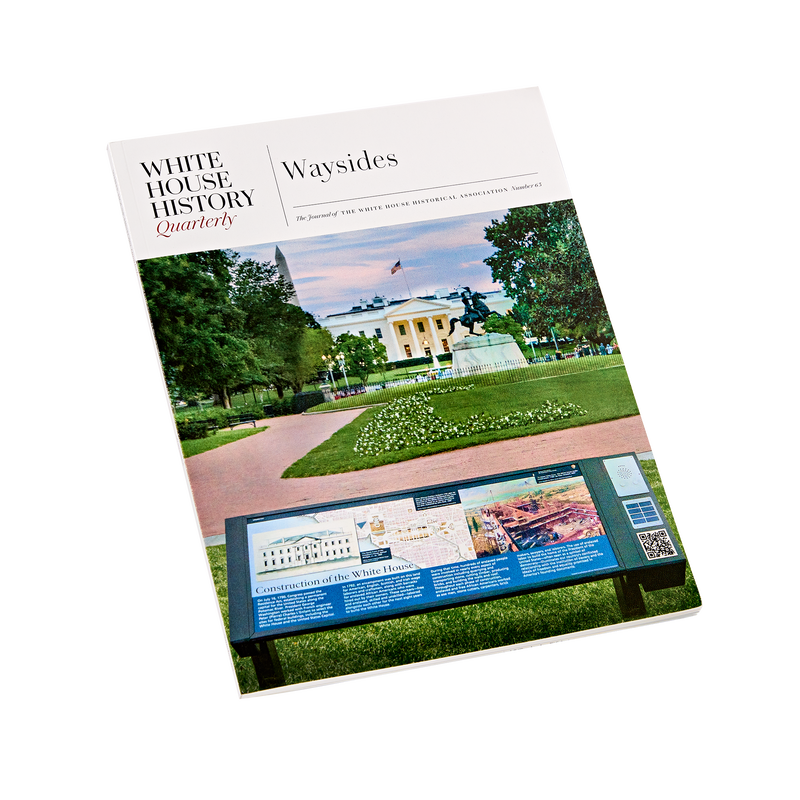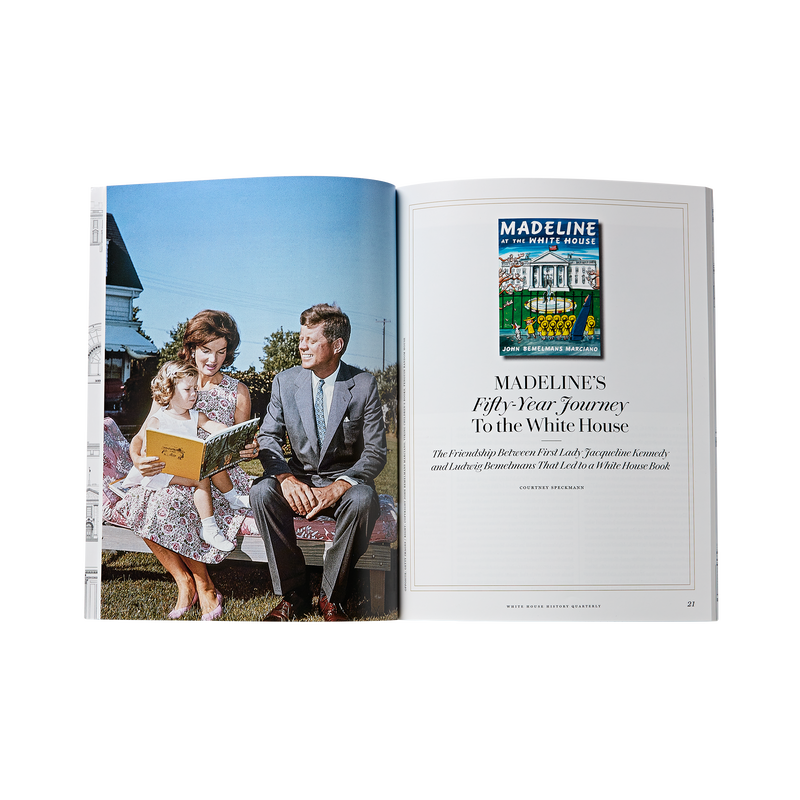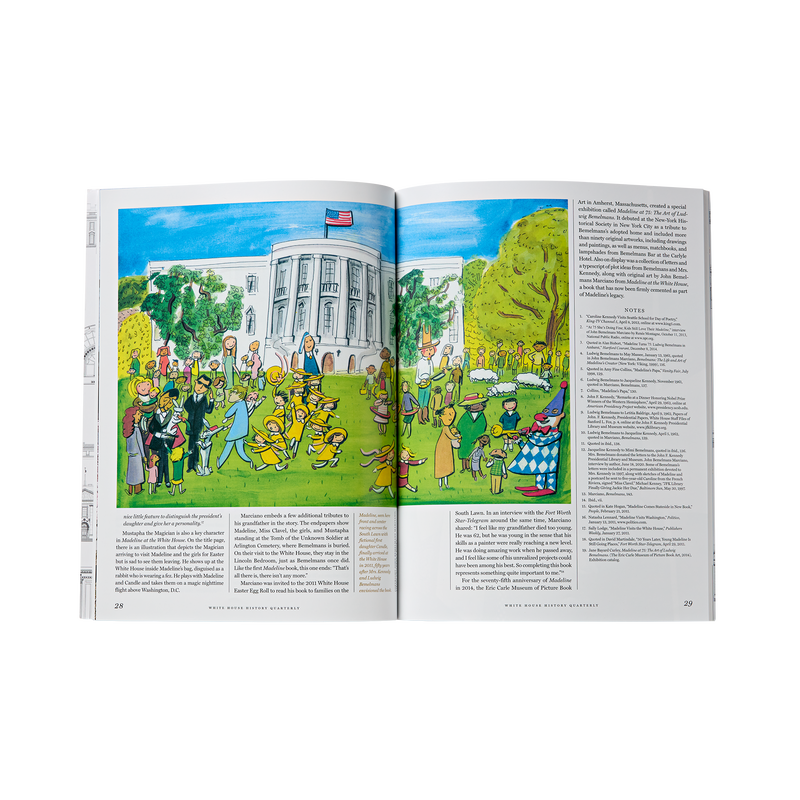 Additional Information
Click here to learn more about White House History Quarterly 63: Waysides: https://www.whitehousehistory.org/videos/white-house-history-63-waysides
The new wayside exhibits in Lafayette Park pictured on our front cover guide those who stop to read them to find their way to a deeper understanding of the place where they stand and the White House they will see as they look up. This issue of White House History Quarterly, celebrates the act of wayfinding by bringing together diverse accounts from history's scholars, witnesses, participants, and descendants. They have preserved memories, letters, objects, and fine art; given and granted interviews; created and appreciated historic collections; and visited archives and attics, all with the same objective: to share and preserve chapters in White House history, enabling us to discover the pages that might otherwise have been forgotten.
We begin with Peter Penczer's account of the little known work of Walter Paris, an artist who knew the President's Neighborhood more than a century before the waysides were erected. His watercolors serve to document such important but long demolished sites as the cottage of Daniel Burns, a landowner who refused to make way for building of the President's House by selling his property to the Federal Government until well after all other land had been acquired, and the Seward House, where co-conspirators drew blood the night of President Abraham Lincoln's assassination.
We continue with Courtney Speckman's account of Madeline at the White House, a half-century journey from concept to reality made possible by Ludwig Bemelman's grandson, who completed the unfinished work of his grandfather.
Eleanor Lund Zartman, the favorite niece of First Lady Eleanor Roosevelt's longtime secretary Tommy Thompson, recounts her still vivid memories of her aunt's life and work, determined that we know more than has yet been been published.
Historian Matthew Costello details how the efforts of the White House Historical Association's Digital Library, combined with those of the family of Executive Chef Henry Haller, resulted in a publicly accessible archive documenting the chef 's service to five presidents.
Lisa Krohn explains how the Carter White House welcomed her volunteer service, and how that college experience changed her life.
Annette Dunlap introduces us to a collection of letters written to Allan Hoover by his mother, First Lady Lou Hoover.
Letters also feature in Leonard Marcus's article on President Theodore Roosevelt's love of children's literature.
While grieving the loss of Quentin, who was killed in action in World War I, Roosevelt published Letters to His Children, preserving a window into his youngest son's childhood.
With former White House curator Betty Monkman's interview of Constance Carter, we discover the story behind the choreographed smashing of a defective set of White House china, and the creation of the flawless replacements.
Finally, Barbara Perry and Alfred Reaves IV take us to the Berryville, Virginia, roots of George E. Thomas, whose dedicated service to John F. Kennedy, is worthy of a pause for discovery.
Like the waysides in Lafayette Park, these articles succeed in enriching and expanding the whole of White House history.
For more information about our publications, please contact books@whha.org.
Awards
Communicator Award