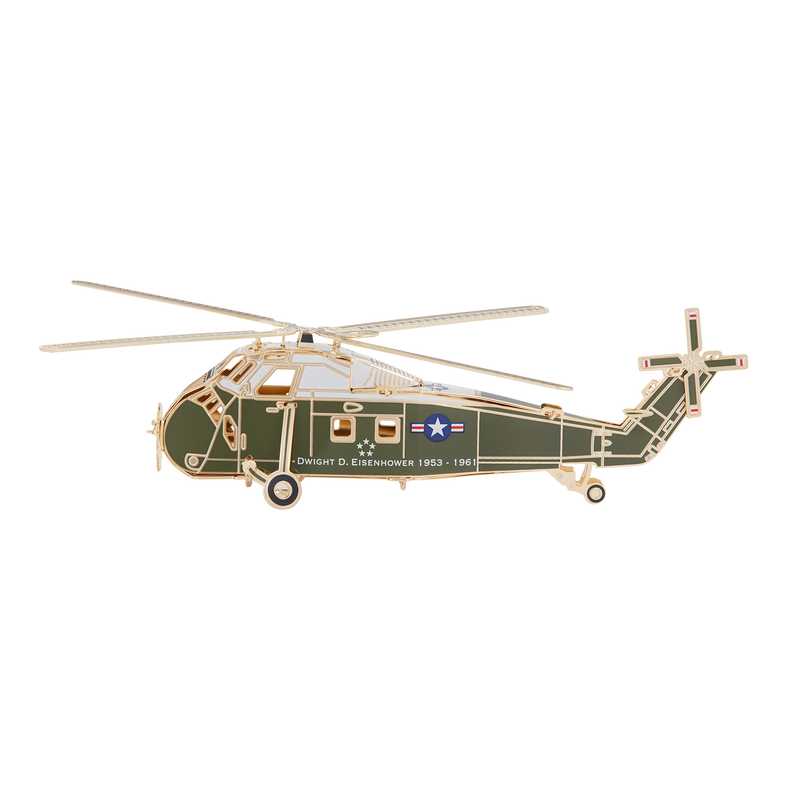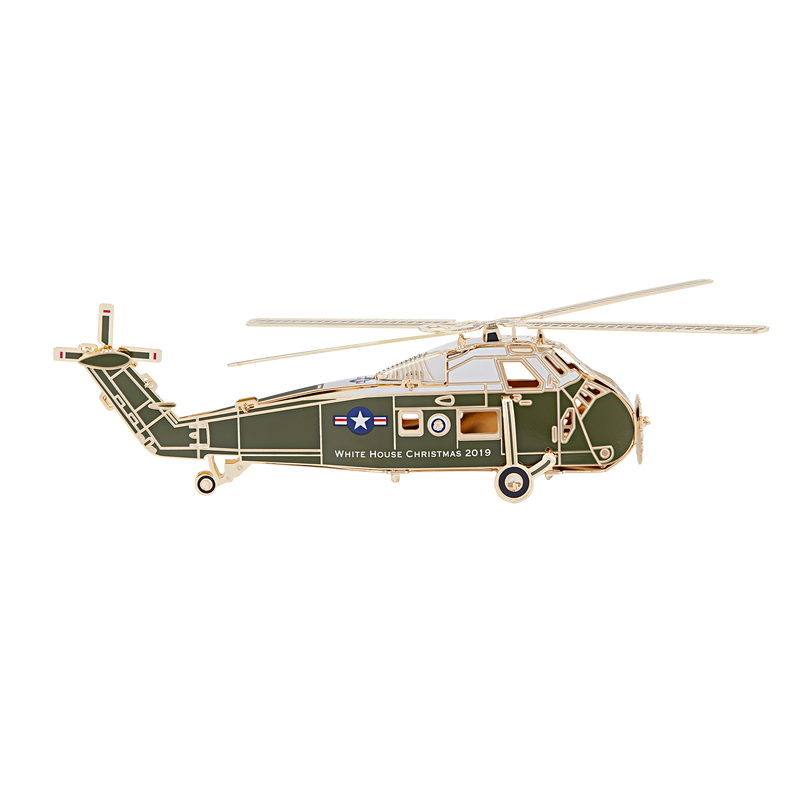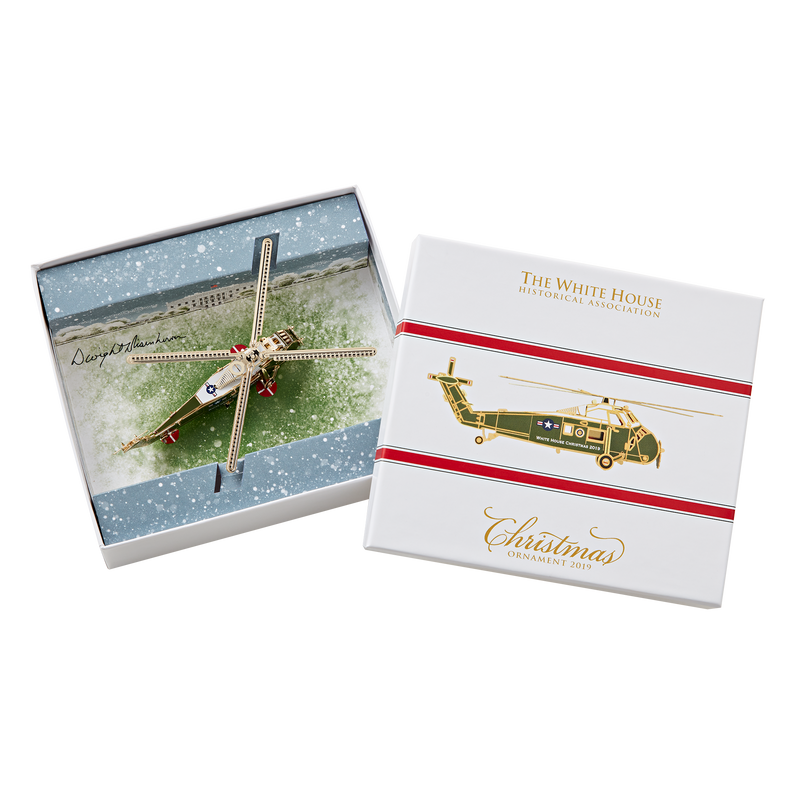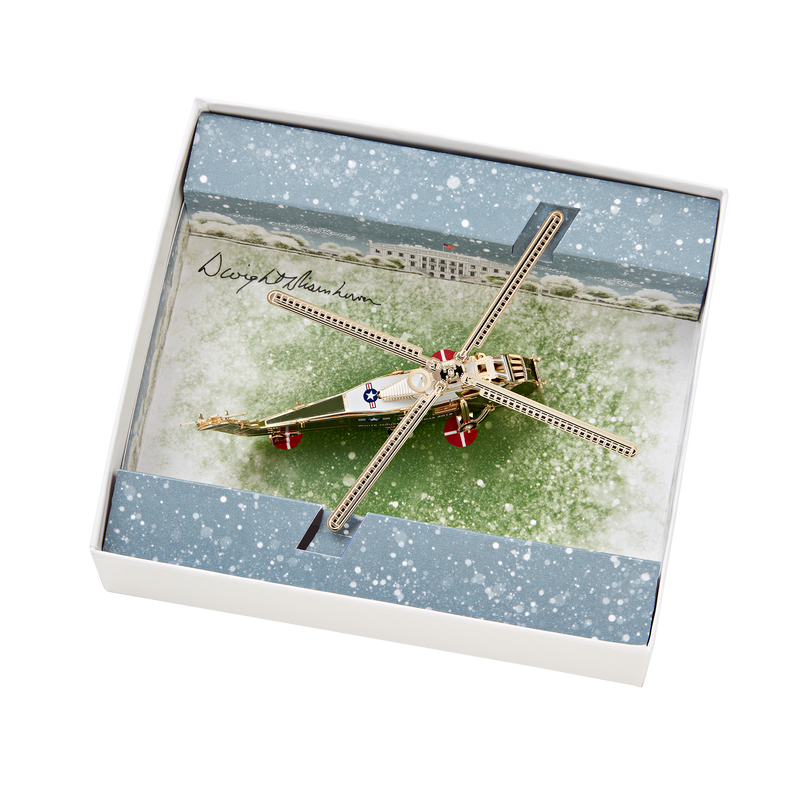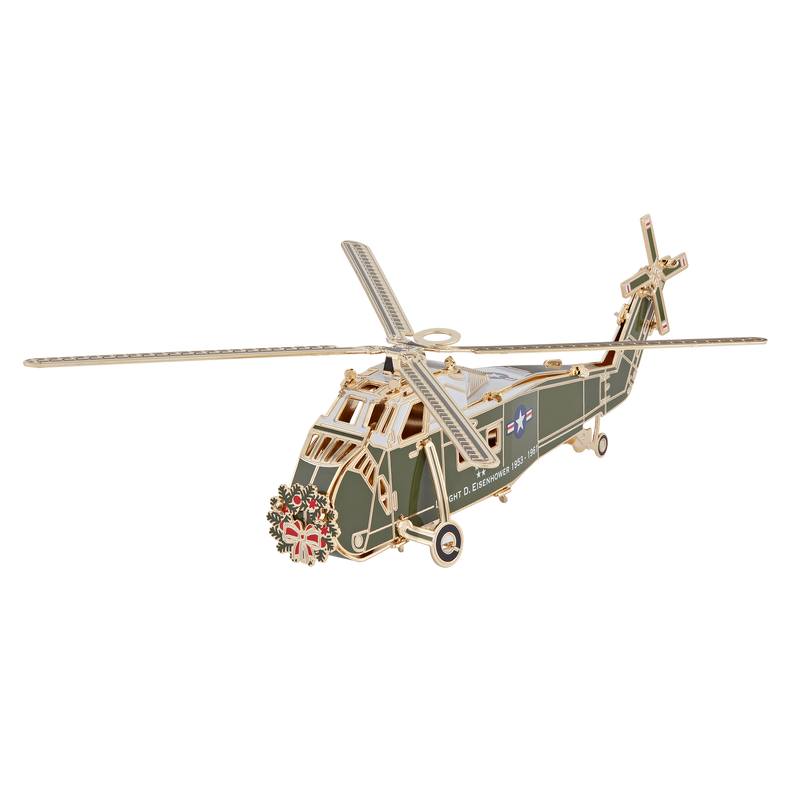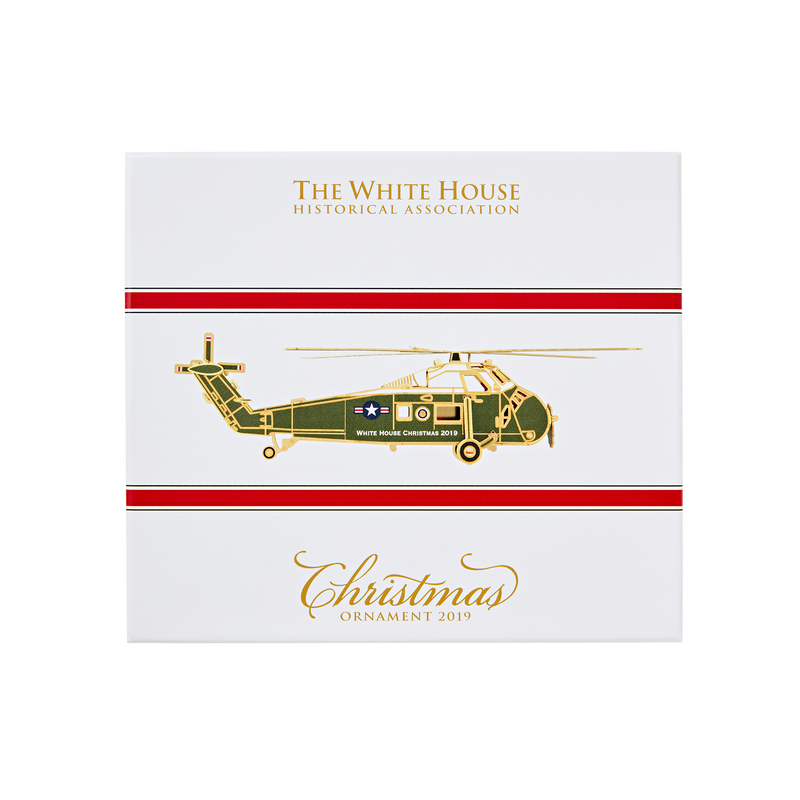 Additional Information
The White House Historical Association's Official 2019 White House Christmas Ornament honors Dwight D. Eisenhower, the thirty-fourth president of the United States. This ornament symbolizes President Eisenhower's commitment to innovation. Eisenhower was the first president to fly in a helicopter while in office in July 1957, and thereafter the helicopter became a feature of White House life. It was often used by the president to commute short distances, demonstrating to the public and indeed the world that it was safe.
As the first president to regularly use a helicopter, he had two Executive Flight Detachments for his transport. These were provided by flight crews of the United States Army and the United States Marine Corps. To demonstrate his impartiality, the president alternated between these helicopters and their respective military personnel. Likewise, the Official 2019 White House Christmas Ornament does not represent a single helicopter. One side features the Presidential Seal, representing Eisenhower's two terms as commander in chief of the Armed Forces. On the other side is his five-star rank, honoring his military service as a general in the United States Army.
Since 1957, Sikorsky, a Lockheed Martin Company, has proudly built the Presidential helicopter. The men and women of Lockheed Martin are honored to have flown every commander in chief since President Eisenhower. The Official 2019 White House Christmas Ornament honors that legacy and is proudly supported by Lockheed Martin.
SPECIAL PURCHASING NOTE
The sale of the Official 2019 White House Christmas Ornament is intended for individuals to add to their personal collections. Any individual or organization wanting to purchase the ornament for resale must register a wholesale account on our website. The Association reserves the right to limit quantities, refuse orders, and/or cancel orders at its discretion.