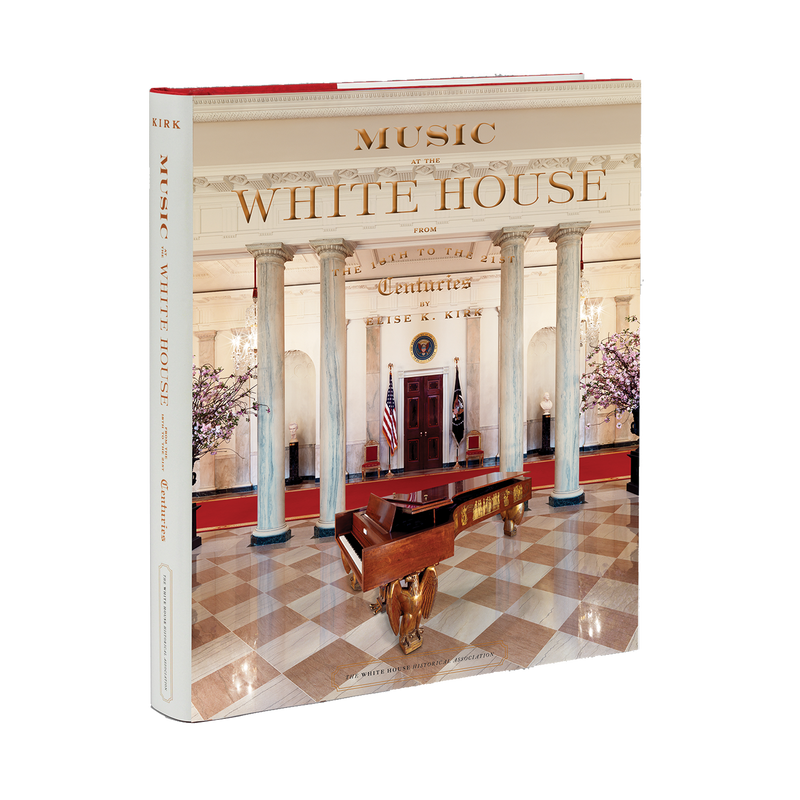 Additional Information
A lyrical history of the American presidency and people, this is the story of a show that goes on. Elise Kirk traces the story of more than 200 years of musical performance in the White House to present the tale of the American process of music-making—how music in a democracy has been absorbed, shaped, transformed, and perceived from the period of George Washington to early in the Donald J. Trump administration. Whether dramatic or abstract, vernacular or cultivated, music can mold the political process and shape a historic event in a manner like no other. Nancy Reagan once said, "What but art can cause tears among strangers?"
In her foreword, American soprano Jessye Norman explains, "Music is not only the universal language: it is the language of the universe. . . . A universe of thought and beauty, of dreams and belief. . . . For more than two centuries, music has been understood as an integral part of the myriad-cultured educated life of our presidents and their families. Their personal inspiration and enjoyment has gone hand-in-hand with the official presentation of countless performances in the East Room. The long list of musicians of all genres who have crossed that welcoming, intimate stage is at once storied and magnificent. . . . This book on the glorious mosaic of music at the White House shows us who we are and what we strive to be: One nation."
About the Author
Elise K. Kirk Ph.D., is an award-winning author, lecturer and musicologist, whose articles have appeared in Opera News, White House History, The Cambridge Companion to Twentieth Century Opera, and numerous other publications. Her books include American Opera and Music at the White House: A History of the American Spirit, which won the distinguished ASCAP/Deems Taylor Award. As a presidential appointee, Dr. Kirk served on the National Advisory Board of the John F. Kennedy Center for the Performing Arts. She is a Director Emeritus of the White House Historical Association.

Casebound with dust jacket. 424 pages. Color Illustrations Throughout
For more information about our publications, please contact books@whha.org.
Awards:
USA Book News Awards, Winner, Performing Arts Category
2018 Benjamin Franklin Award: Gold, History
Next Generation Indie Book Awards, Winner - Education (Non-Fiction) 
Next Generation Indie Book Awards, Finalist - Photography
Next Generational Indie Book Awards, Finalist - Regional Non-Fiction
National Indie Excellence Award, Winner - Music Category
International Book Awards, Winner
2018 Independent Publisher Book Awards: Silver, History (U.S.)
2017 USA Book News Best Book Awards, Winner - Performing Arts