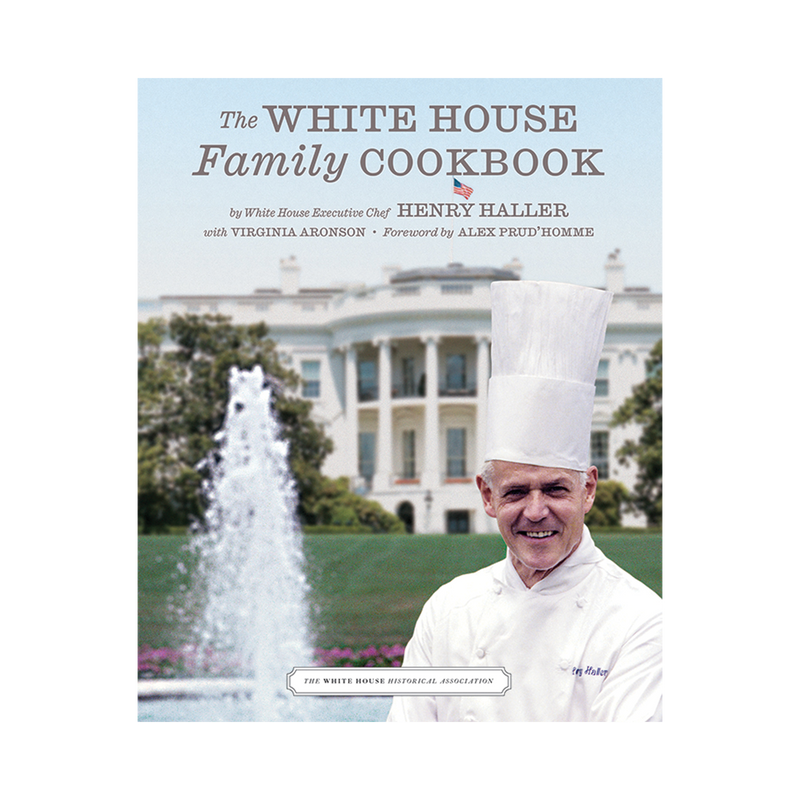 Additional Information
As executive chef from 1966 to 1987, Henry Haller was not only a participant and a witness to White House history, but also a master chronicler. With this cookbook, Chef Haller shares an extraordinary behind-the-scenes look at daily life in the White House through the lens of how five first families dined privately and how they approached formal hospitality publicly. Serving presidents Lyndon Johnson, Richard Nixon, Gerald Ford, Jimmy Carter, and Ronald Reagan, Haller prepared family favorites and shares more than 250 recipes. Included are wedding cakes for three White House brides, a collection of holiday favorites, Jimmy Carter's fried catfish, Ronald Reagan's macaroni and cheese, Lyndon Johnson's Texas barbecued ribs, the first ladies' healthy soups and salads, and more!
First released by Random House in 1988, this book was popular in its time, but for the White House Historical Association it is perfectly timed for another look, hence this special Association edition updated with images from Chef Haller's own archive menus, photographs and ephemera, and set in the context of White House history by Alex Prud'homme, Culinary Historian and author of the forthcoming At the President's Table.
For more information about our publications, please contact books@whha.org.
Awards:
American Best Book Award
Benjamin Franklin Award
National Indie Excellence Awards