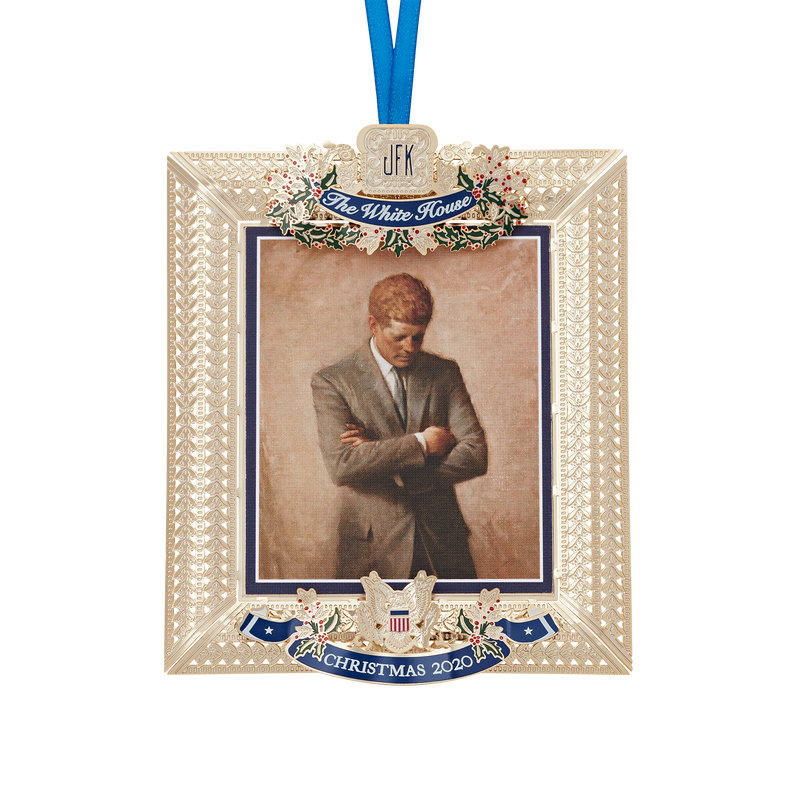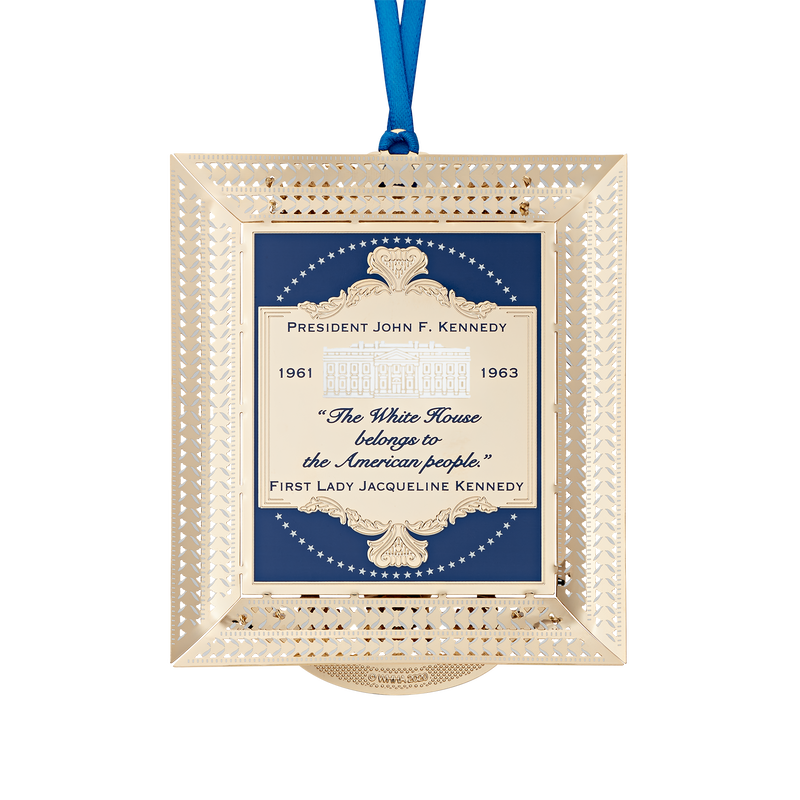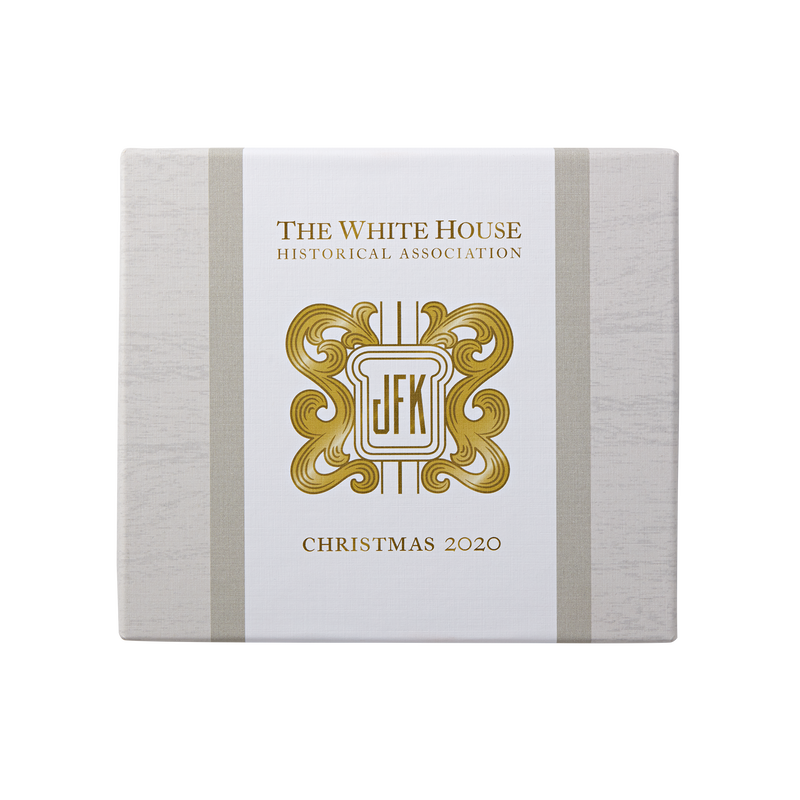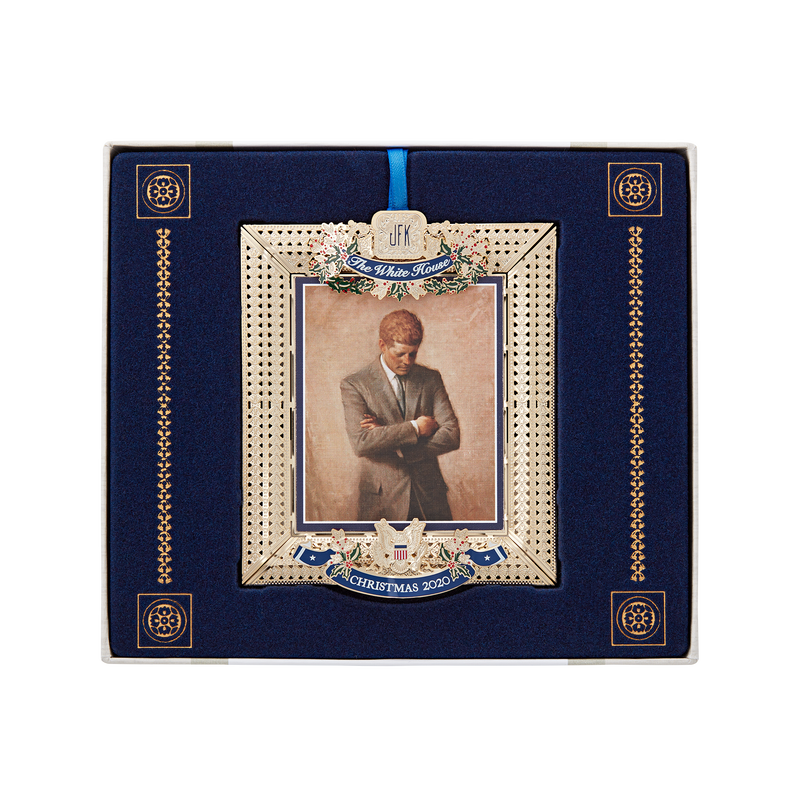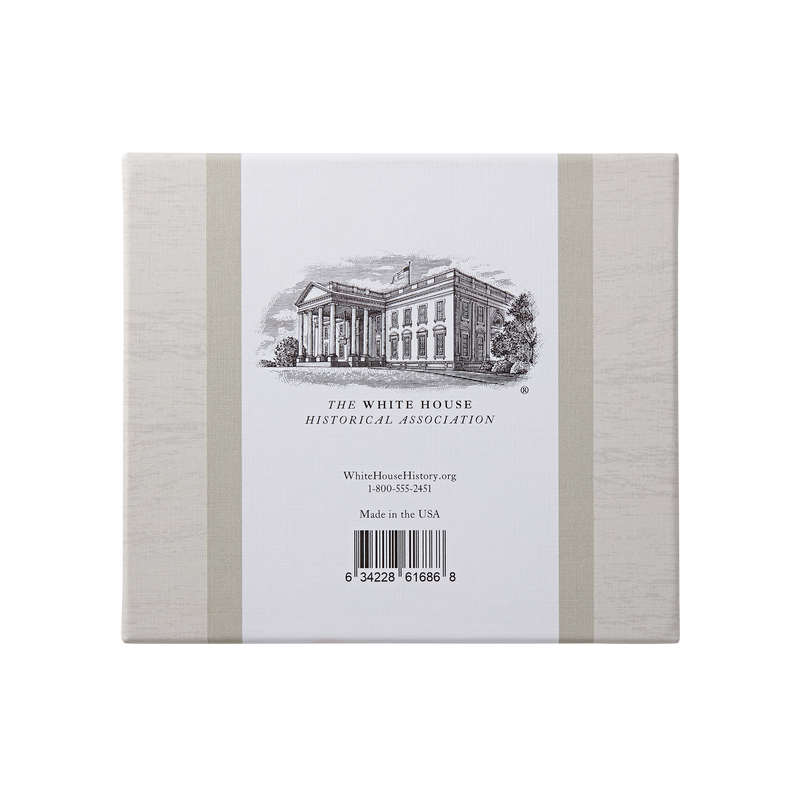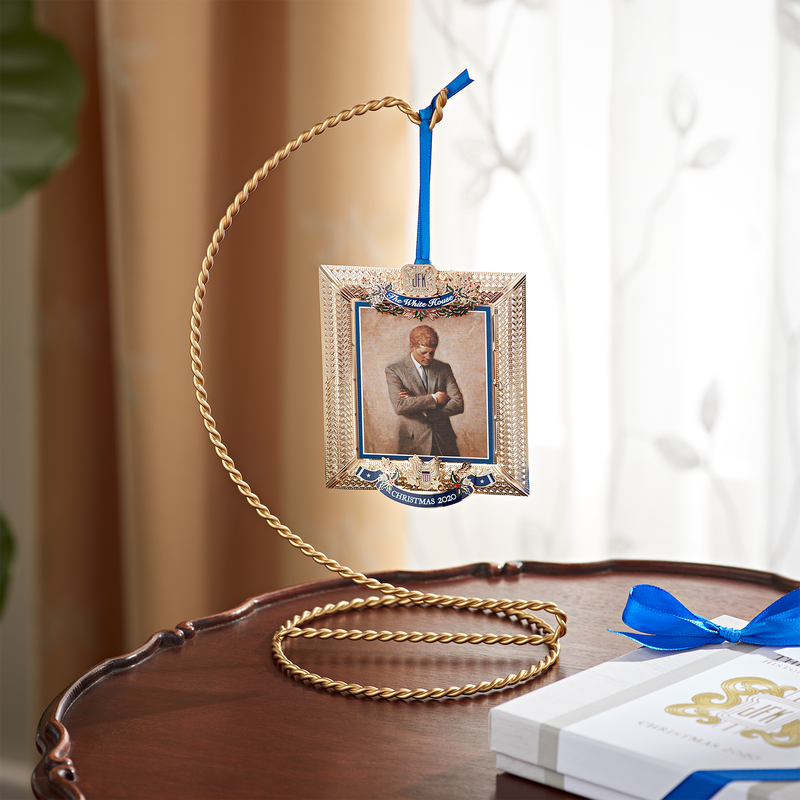 Additional Information
The White House Historical Association's Official 2020 White House Christmas Ornament honors John Fitzgerald Kennedy, the thirty-fifth president of the United States. The youngest president since Theodore Roosevelt, Kennedy took office in January 1961, at age 43. Before his vibrant presidency was cut short by an assassin's bullet on November 22, 1963, he had invigorated the American spirit. His legacy lives on in his youthful belief in America and his faith in America's responsibilities to the world.
With this ornament we remember President Kennedy through his posthumous official White House portrait, made in 1970 by Aaron Shikler, the artist selected by the president's widow, Jacqueline Kennedy. The portrait, symbolic of his unfinished presidency, hangs in the White House today. Shikler recalled that Mrs. Kennedy did not want the portrait to look the way other artists had portrayed him. "I painted him with his head bowed, not because I think of him as a martyr," Shikler said, "but because I wanted to show him as a president who was a thinker... All presidential portraits have eyes that look right at you. I wanted to do something with more meaning. I hoped to show a courage that made him humble."
The reverse of the ornament features the dates of President Kennedy's brief term, 1961-1963, on either side of an engraving of the White House. The White House as it is today is another Kennedy legacy. First Lady Jacqueline Kennedy restored the furnishings and decor of the State Rooms to the era of the early presidents and invited the public to view them in a television special. "The White House belongs to the American people," she said. The White House Historical Association, which Mrs. Kennedy founded in 1961 continues today to fulfill the mission she envisioned: "to enhance understanding, appreciation, and enjoyment of the historic White House." The Association remains a lasting legacy of a presidential term unfinished.
SPECIAL PURCHASING NOTE
The sale of the Official 2020 White House Christmas Ornament is intended for individuals to add to their personal collections. Any individual or organization wanting to purchase the ornament for resale must register a wholesale account on our website. The Association reserves the right to limit quantities, refuse orders, and/or cancel orders at its discretion.
For more information on our wholesale account process, click the "Wholesale Account Information" link on the top left of the page.