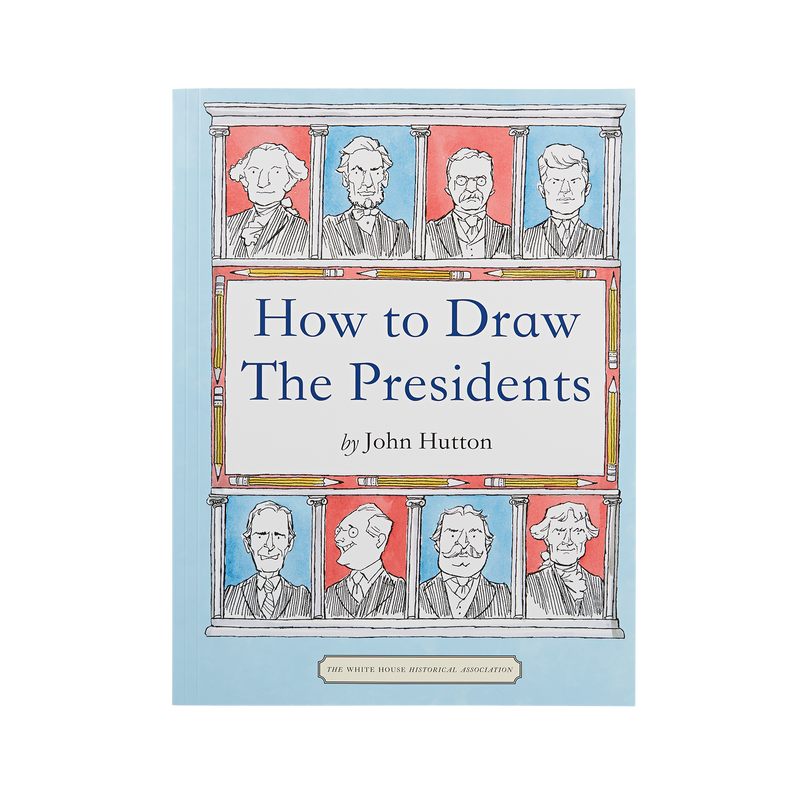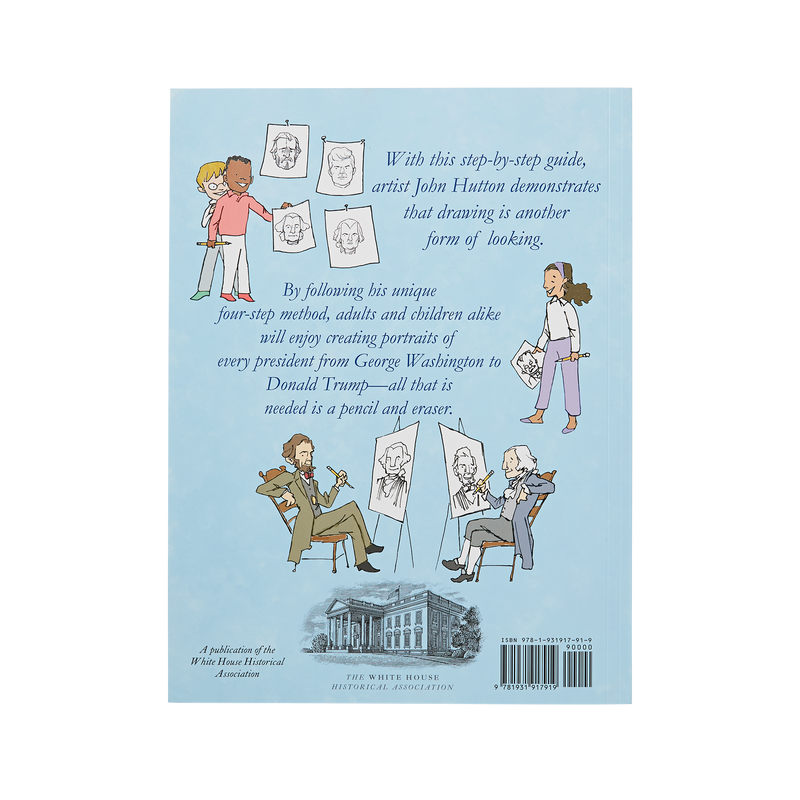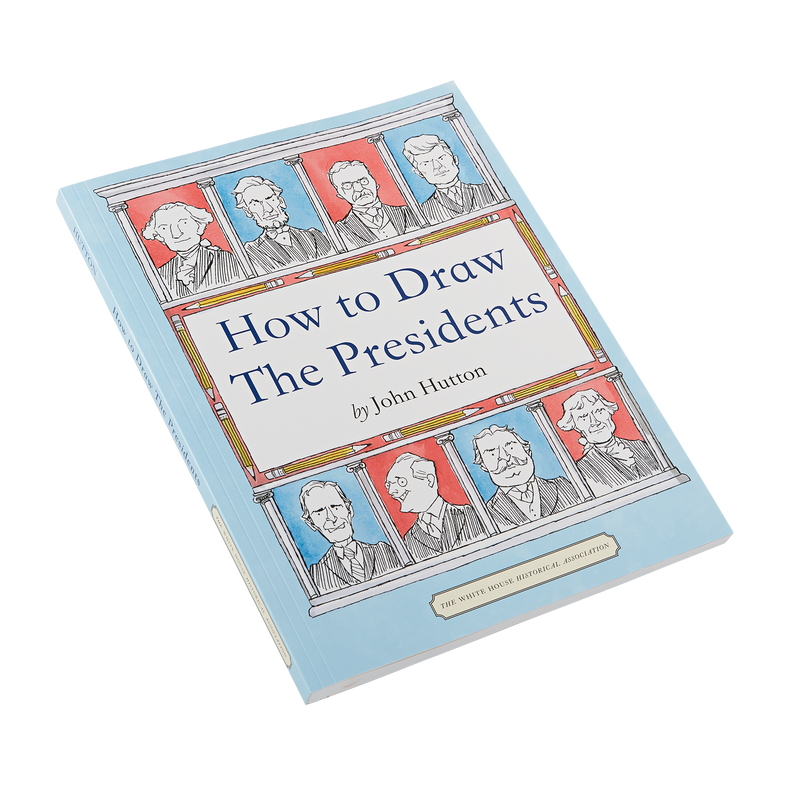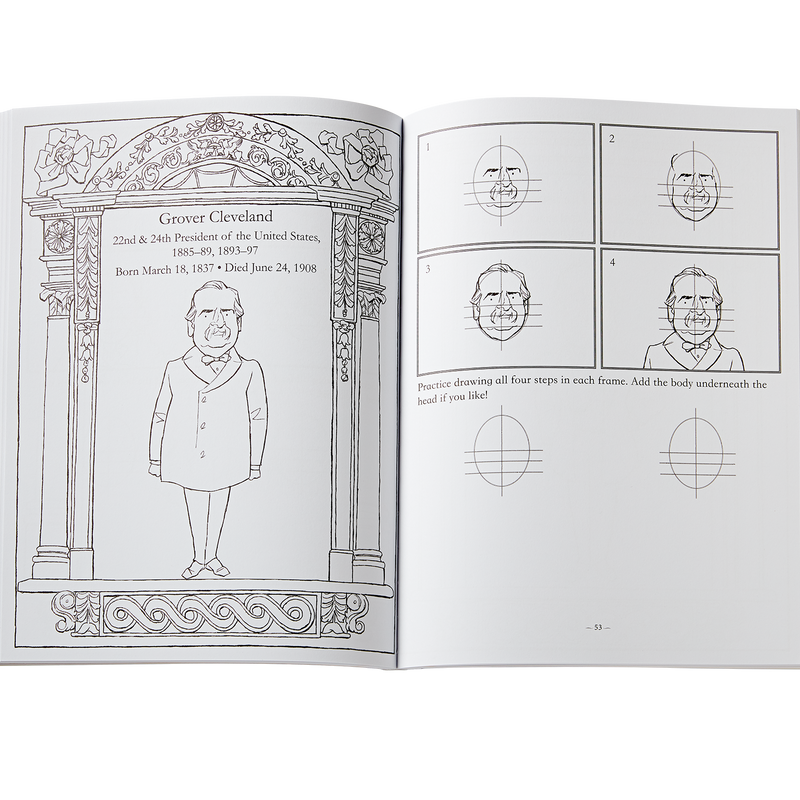 Additional Information
The presidents of the United States of America have always been a popular subject for American artists. Official presidential portraits line the walls of the White House, reminding all of their esteemed subjects. The first artist to have the honor of creating an official presidential portrait was Gilbert Stuart, whose famous painting of President George Washington is one of the most treasured pieces in the White House Collection. In this unique and fun new book, the award-winning illustrator John Hutton offers step-by-step lessons for aspiring artists of all ages to draw the presidents. Dr. Hutton begins by explaining that, "Anyone can learn to draw. Drawing is simply another form of looking. . . . The trick is in learning to look very carefully, and to know what to look carefully for. Drawing is translating the world into a pattern of lines and tone. With each new line drawn a shape takes form, and before you know it, you have a complete drawing!" With Hutton's step-by-step instructions, you can try drawing each president right on the page of the book, looking to the facing page for guidance. This book is original and, as a presidential primer, quite fun. There has never been a book like it.
John Hutton was educated at Princeton, Harvard, and the Courtauld Institute of Art, University of London. He has taught art history at Salem College for nearly thirty years. For the White House Historical Association, he has illustrated the presidents for The White House ABC: A Presidential Alphabet; The White House Easter Egg Roll: A History for All Ages.
For more information about our publications, please contact books@whha.org.
Awards:
Finalist - Novelty & Gift Book, 2019 Best Book Awards, American Book Fest
American Book Fest Best Book Award
Eric Hoffer Award
National Indie Excellence Award
American Best Book Award