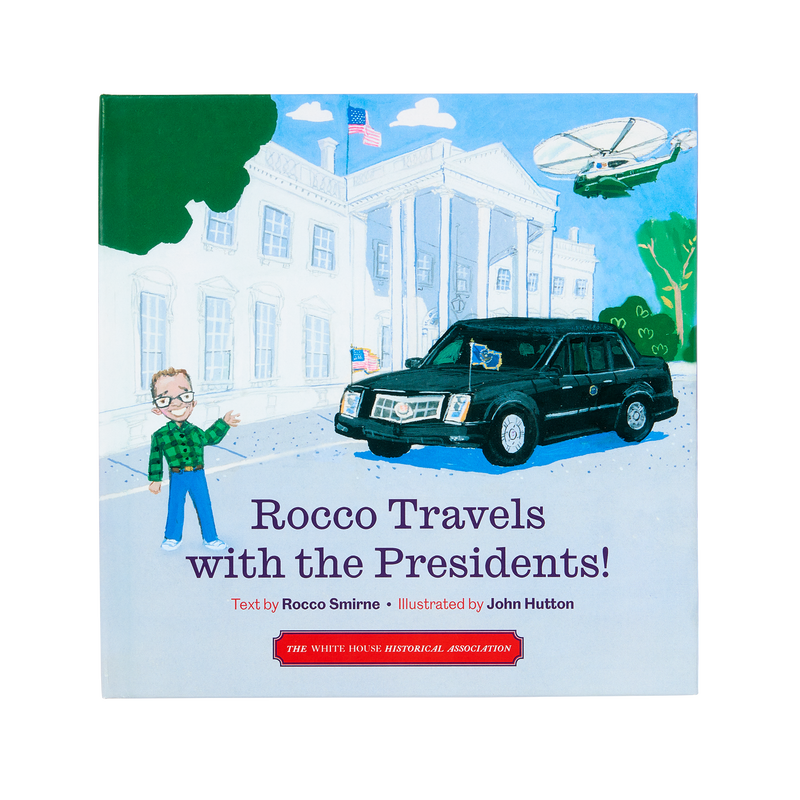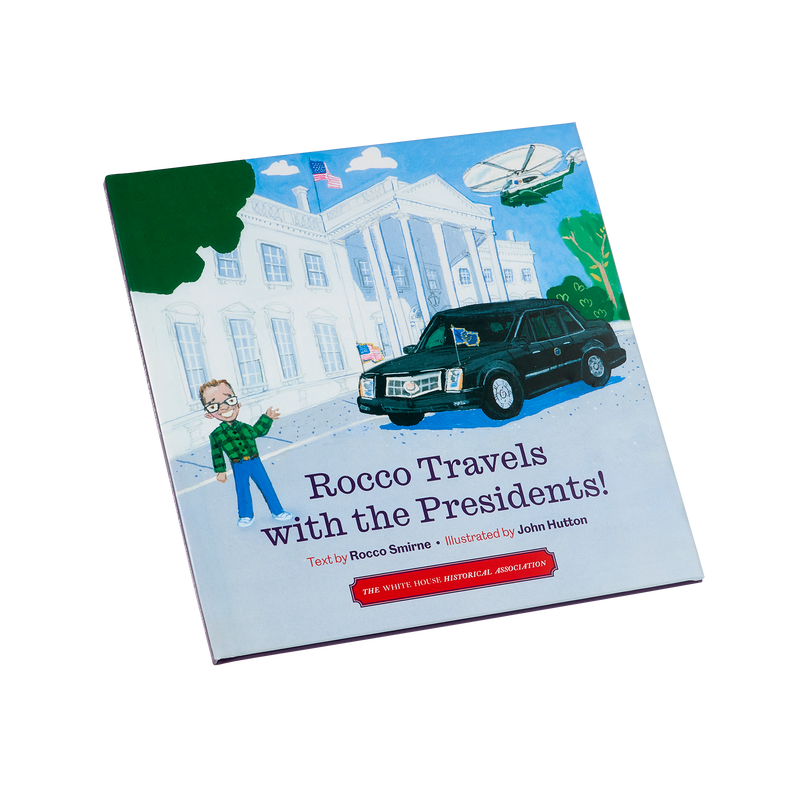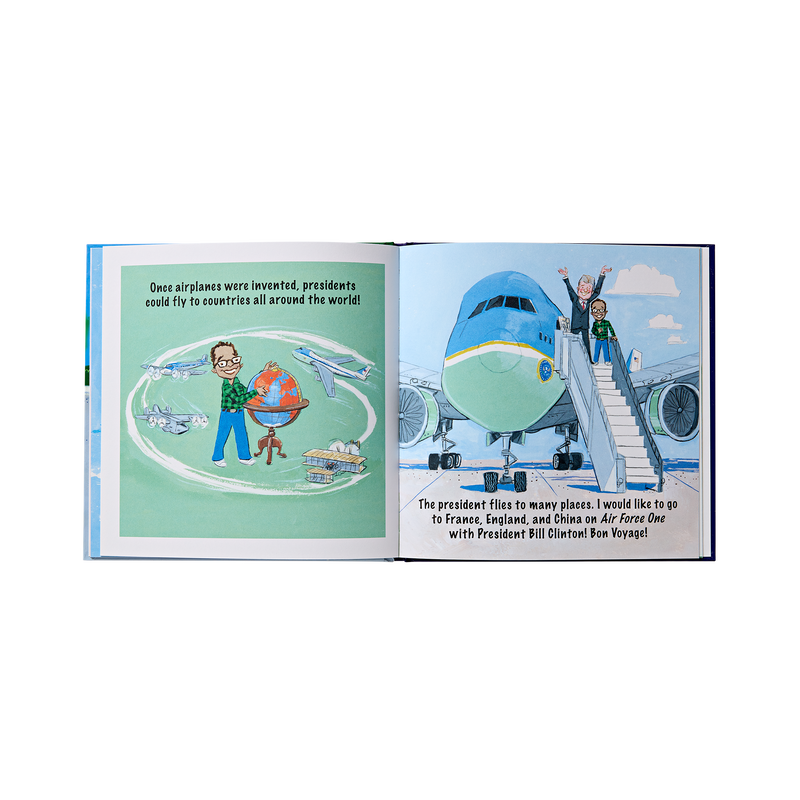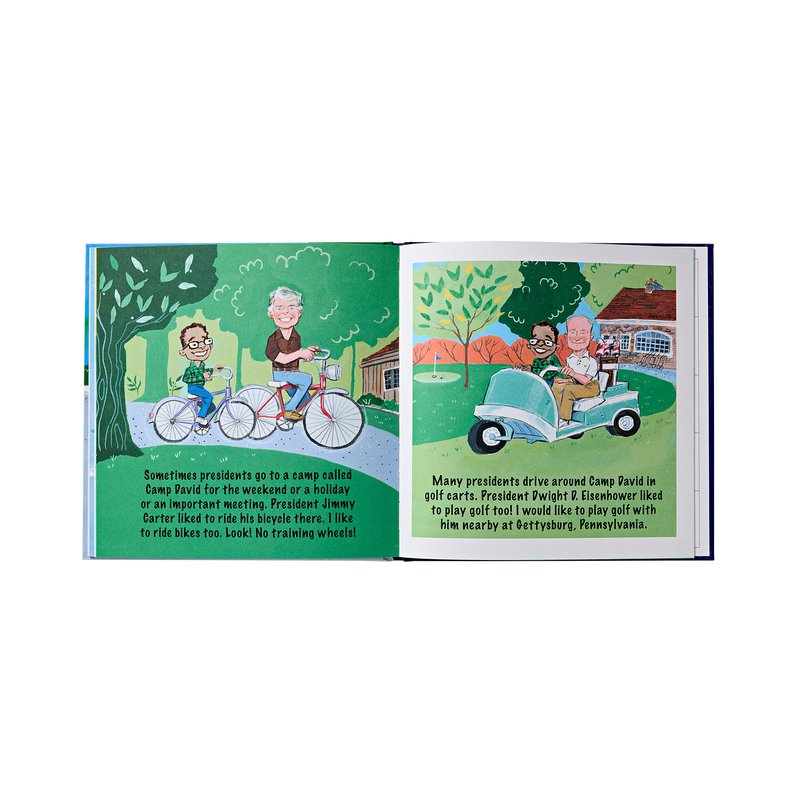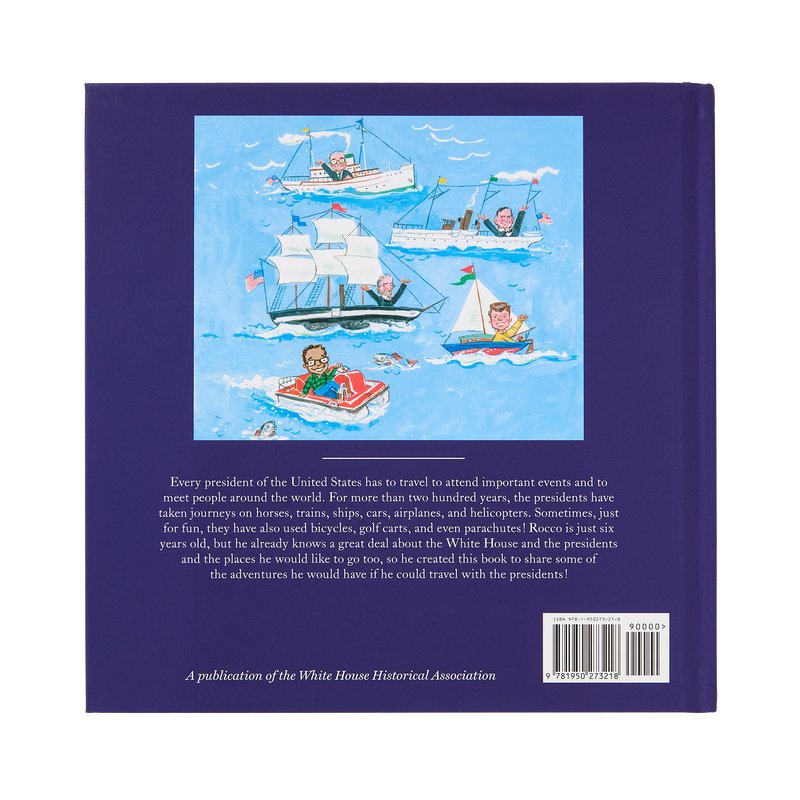 Additional Information
Every president of the United States has to travel to attend important events and to meet people around the world. For more than two hundred years, the presidents have taken journeys on horses, trains, ships, cars, airplanes, and helicopters. Sometimes, just for fun, they have also used bicycles, golf carts, and even parachutes! Rocco is six years old, but he already knows a great deal about the White House and the presidents and the places he would like to go too, so he created this book to share some of the adventures he would have if he could travel with the presidents! Rocco travels through time and around the world to ride horses with Abraham Lincoln and bicycles with Jimmy Carter. He boards trains for a trip out west with Grover Cleveland and a New York jaunt with Franklin Roosevelt. He has fun riding in Lyndon Johnson's Amphicar and Joe Biden's Corvette. He ends the book with his favorite trip of all: a flight on Marine One.
This title is the fourth in a continuing series of children's books launched by the White House Historical Association in 2020 with A White House Alphabet and Presidents Play!
About the Author
Rocco Smirne is an elementary school student in Fairfax County Virginia. He loves to travel to new places with his family. He is also the author of A White House Alphabet.
About the Illustrator
John Hutton is a professor of art history at Salem College, and the illustrator of a series of children's books published by the White House Historical Association. He lives in Winston Salem, North Carolina.
Awards:
Next Generation Indie Book Award
American Best Book Award