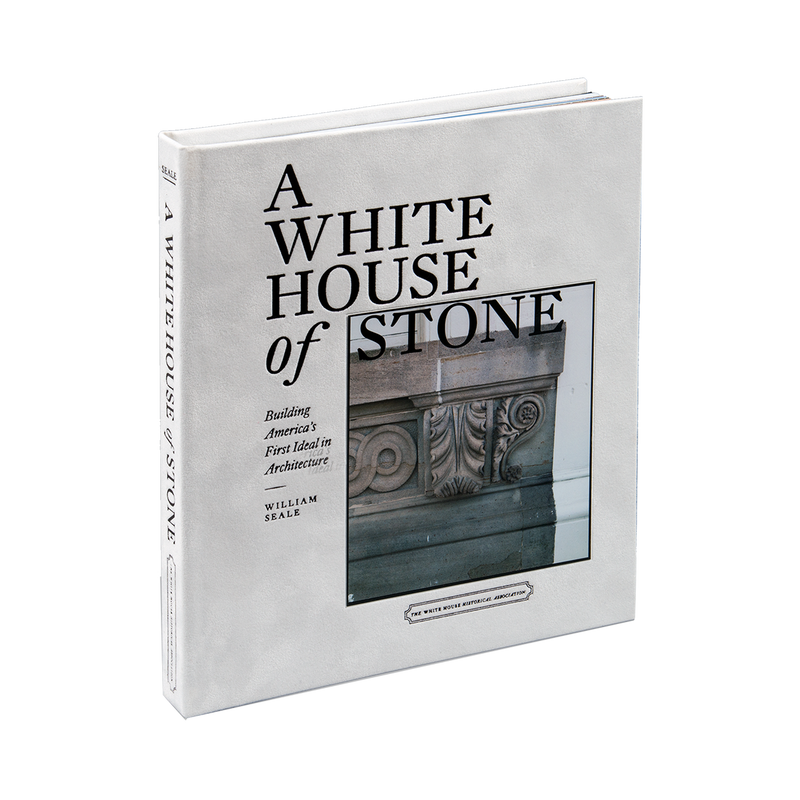 Additional Information
This book is about the stones of the White House and the stonemasons from Scotland who created the finest stone carving in eighteenth-century America.
The walls of the President's House are not silent if you look beneath the paint that makes them white and focus your attention on their placement, marks, scars, floral carvings, and varied shapes. Down the Potomac River, the Aquia quarry from which the stones came remains. Abandoned and apparently left as it was two centuries ago, it yields volumes to the eye about how hundreds of men transformed the raw outcroppings into building blocks.The stone walls they created are all that is left of the original White House. They remember great moments and the full succession of presidents. No one knows more about the White House than William Seale. His extensive knowledge gives form to the living history of the monumental building, supported by newly commissioned photography by Martin Radigan and Bruce M. White.
Casebound with 164 pages.
For more information about our publications, please contact books@whha.org.
Awards
Eric Hoffer Award
Next Generation Indie Book Awards - Winner - Historical Non-Fiction
Next Generation Indie Book Awards - Winner - Best Cover Design (Non-Fiction)
National Indie Excellence Award - Finalist - History Category International Book Awards, Winner - US History
2018 Independent Publisher Book Awards
2017 USA Best Book News Best Book Awards, Finalist - Best Cover Design (Non- Fiction)