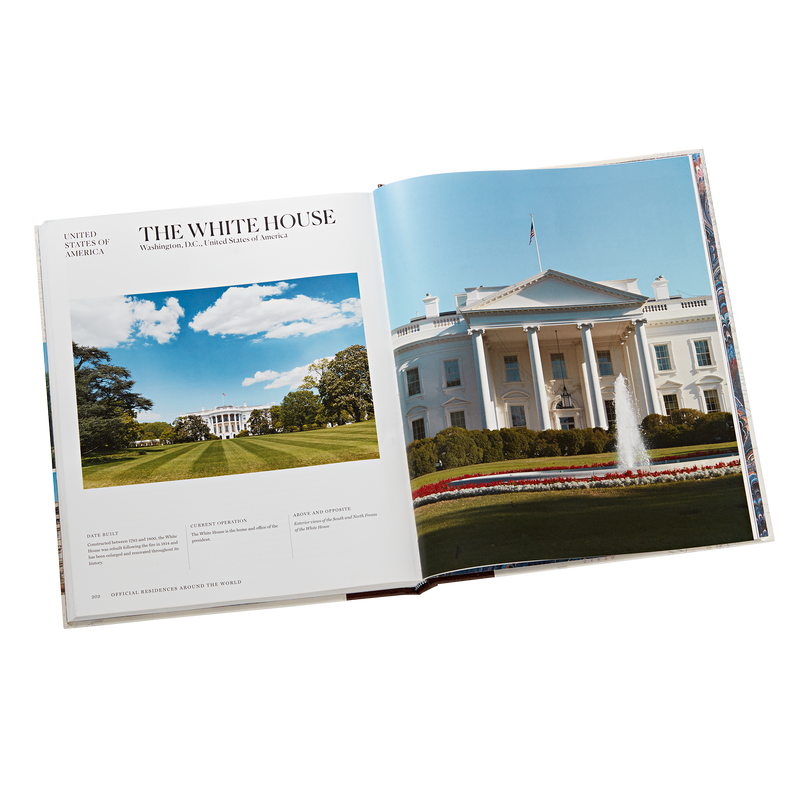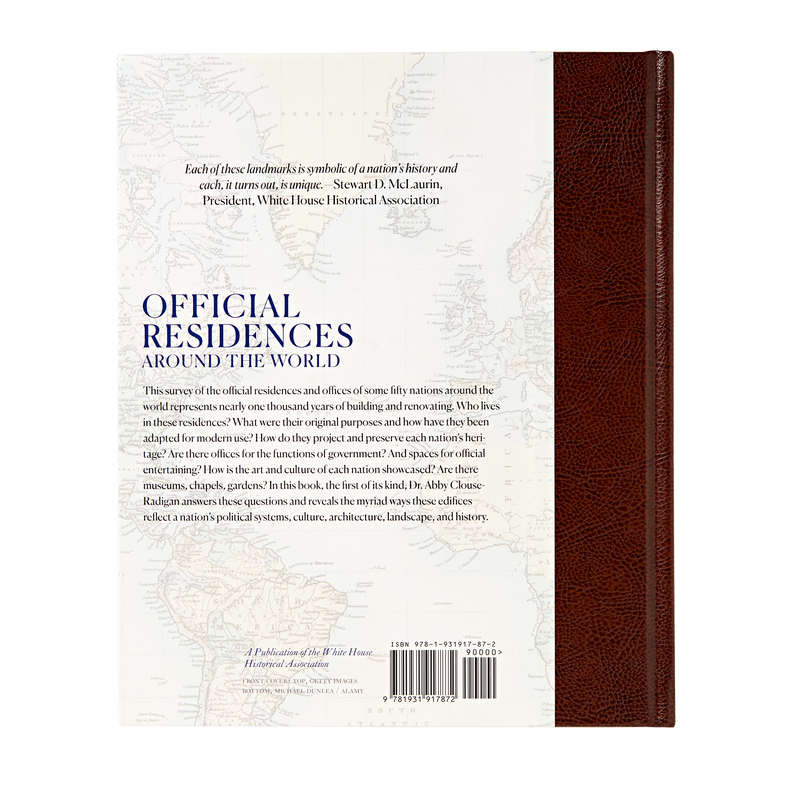 Additional Information
Completed in 1800 in the new City of Washington, the White House, like its European predecessors, would be a home and office for the president of the United States, and the setting for state functions and ceremonies. With this book, Official Residences Around the World, the White House can be seen in a global context. This survey of official residences and offices of some fifty nations, is a unique look at their histories, architecture, and uses.
Many of these official residences are designated for heads of state—elected presidents and hereditary royal families with ceremonial roles. Others are designated for heads of government—prime ministers and chancellors with executive power. These national landmarks represent nearly one thousand years of building and renovating beginning with Prague Castle in the twelfth century. The thirteenth century marked the beginnings of Austria's Hofburg, Monaco's Prince's Palace, Morocco's Royal Palace, and the Moscow Kremlin's stone walls. In the fourteenth century work began on Latvia's Riga Castle while the fifteenth century brought the Vatican's Apostolic Palace. Bute House in Edinburgh and 10 Downing Street in London, date to the seventeenth century while Buckingham House (now Buckingham Palace) was built in the eighteenth century. Many more residences date to the nineteenth and twentieth centuries and building continues in the twenty-first century with an entirely new Presidential Palace in Estonia and another in Japan. Over the centuries, many of these edifices have endured the ravages of fire, war, and mother nature; some like the White House have been rebuilt, expanded, and renovated.
From the Arg in Afghanistan to the Presidential Palace in Vietnam, each chapter reveals the rich history and the ongoing aspirations of a nation.
"A unique and inherently fascinating photographic study, Official Residences Around the World will prove to be an immediate and enduringly popular addition to personal, community, college, and university library International Architecture collections and supplemental studies reading lists." - Able Greenspan, Midwest Book Review
For more information about our publications, please contact books@whha.org.
Awards:
Benjamin Franklin Award