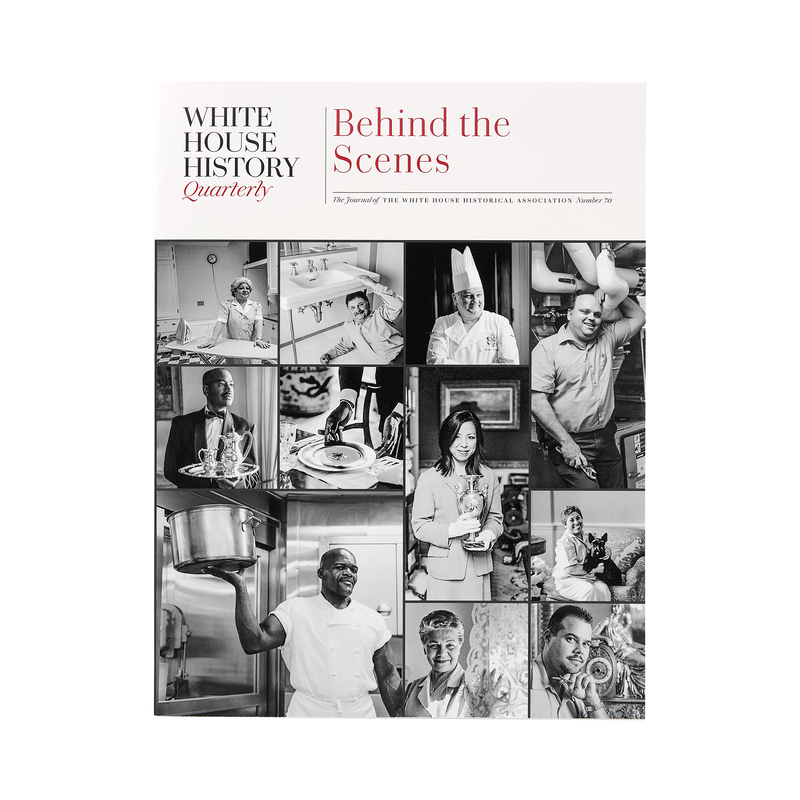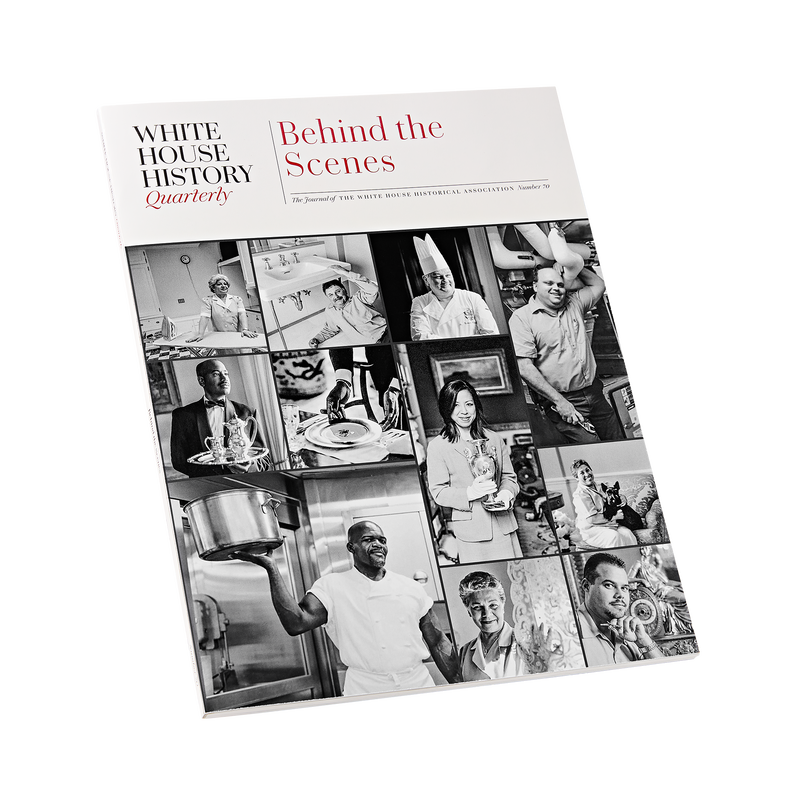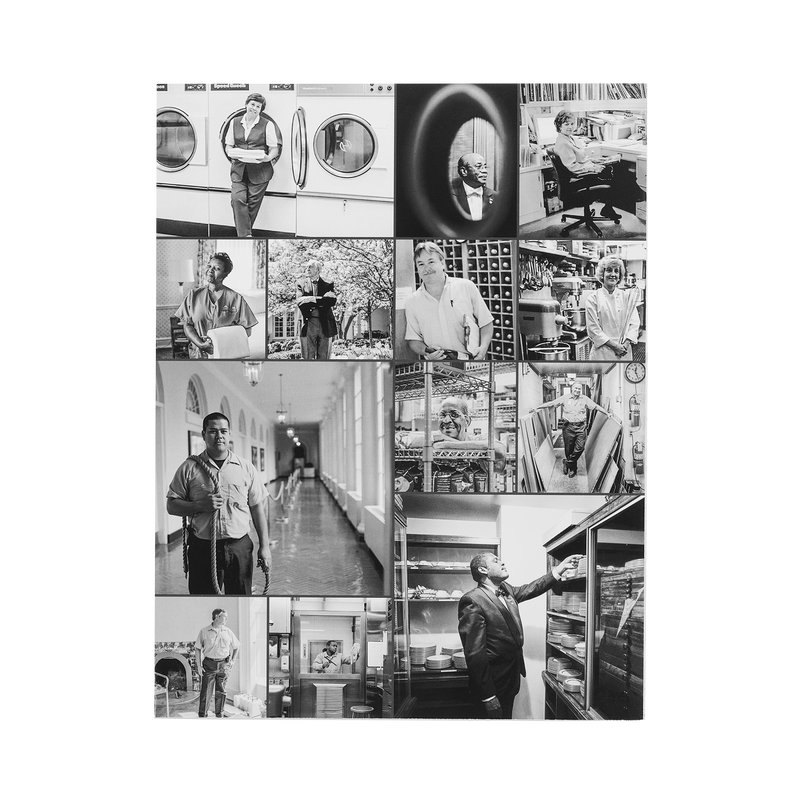 Additional Information
With each passing day White House history unfolds on a public stage to be duly documented for posterity. Immeasurably more of that remarkable history, however, is experienced backstage in utilitarian spaces and ordinary routines. With this issue of White House History Quarterly our authors have turned to photo albums, storage areas, diaries, and keepsakes to bring unexplored history to light. They take us behind the scenes, exploring from the rooftop to basement, from past to present, to catch rarely seen glimpses of the life and fabric.
We open this issue with a special presidential behind-the-scenes memory of the White House. With a moment recalled through a poem, "A Reflection of Beauty in Washington," President Jimmy Carter shares an unexpected sighting during a late night star-gazing excursion to the White House roof.
The nearly one hundred people who serve on the Residence staff are dedicated to the smooth operation of the house. For many it is their life's work, but for most their names will not be easily found by future scholars. Thanks to White House photographer Tina Hager, however, the early twenty-first-century staff will be remembered through the Residence Portrait Project. Future historians will be grateful for this rich collection, shared here in the Quarterly, which documents an era in time.
The White House holds a collection of approximately five hundred works of art and sixty thousand objects, only a fraction of which can be in use or on display at any given time. Although many are stored off-site, there is a modest space within the White House itself where objects such as the bill-signing table and lectern used by the president can be quickly retrieved. Associate Curator of Collections Donna Hayashi Smith takes us on a tour of this small but state-of-the-art collections storage area where precious objects are hung, boxed, shelved, studied, and kept safe from harm when off of public view.
One of many young Filipino men who enlisted in the U.S. Navy in the early twentieth century, Irineo Esperancilla would ultimately be assigned to serve as a "special steward attached to the persons" of four U.S. presidents. From 1930 to 1955, during years of war and peace, he served the presidents at the White House, on retreats, and aboard ships that took him around the world. His granddaughter Melinda Dart shares his story with the Quarterly and describes how she preserved it.