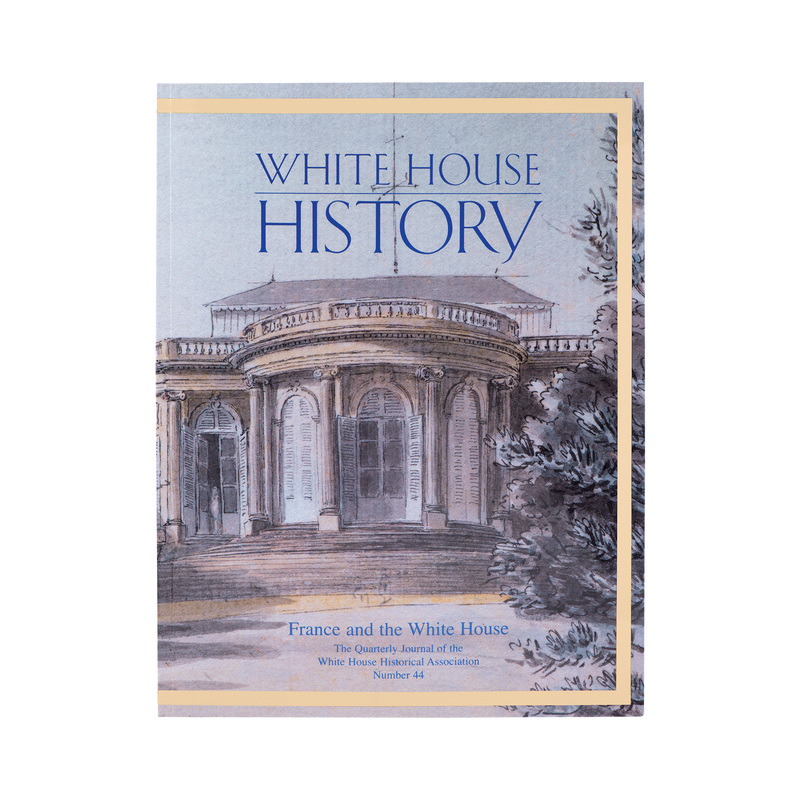 Additional Information
2017 marks the 200th anniversary of President James Monroe's moving into the White House, rebuilt following its destruction by fire during the War of 1812. Fittingly, this issue of White House History observes this bicentennial with a focus on the subject of the young James and Elizabeth Monroe as Americans in post-revolutionary France, and the resulting influence of French style on their later White House furnishings and decor—an influence that can still be seen today.
Highlights include:
An article on the four recently discovered paintings of the Folie de la Bouëxière, James Monroe's Diplomatic Residence in Paris, which were acquired by the White House Historical Association;
Newly commissioned photographs of clothing and jewelry worn by President and Mrs. Monroe to the coronation of Napoleon I;
Collections related to James Monroe's diplomatic service in France now in the collections of the James Monroe Memorial Museum and Library in Fredericksburg, Virginia; 
An article by renowned music historian Elise Kirk on a French music book belonging to Dolley Madison.
For more information about our publications, please contact books@whha.org.
Awards:
2018 Annual Communicator Award