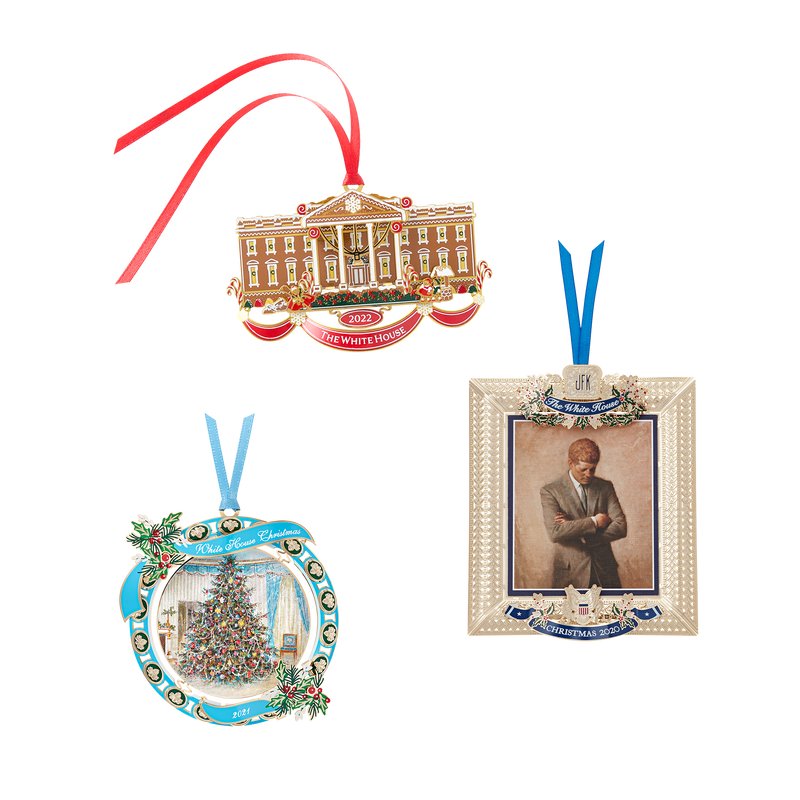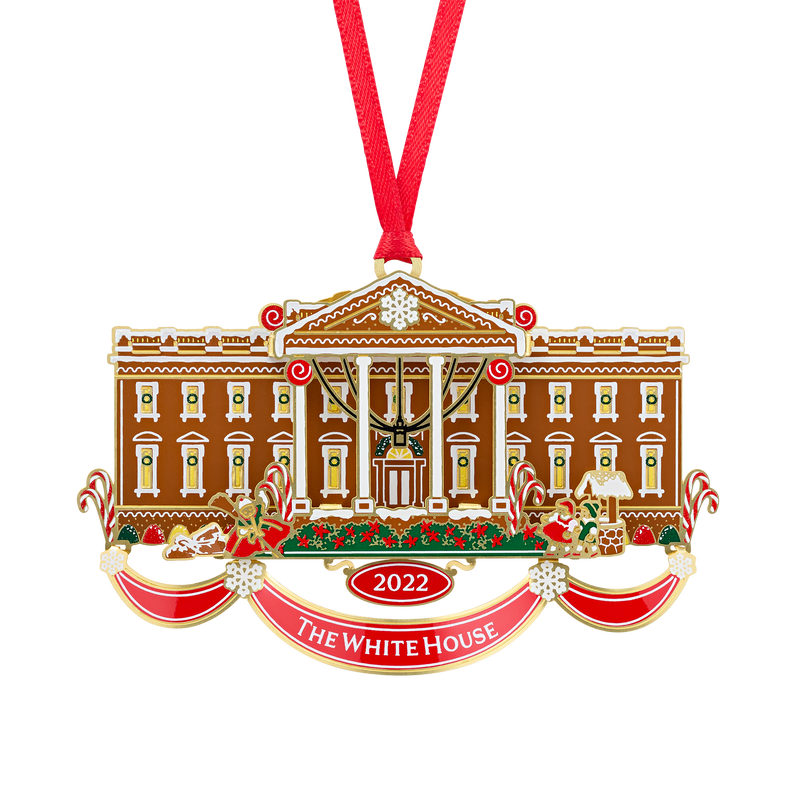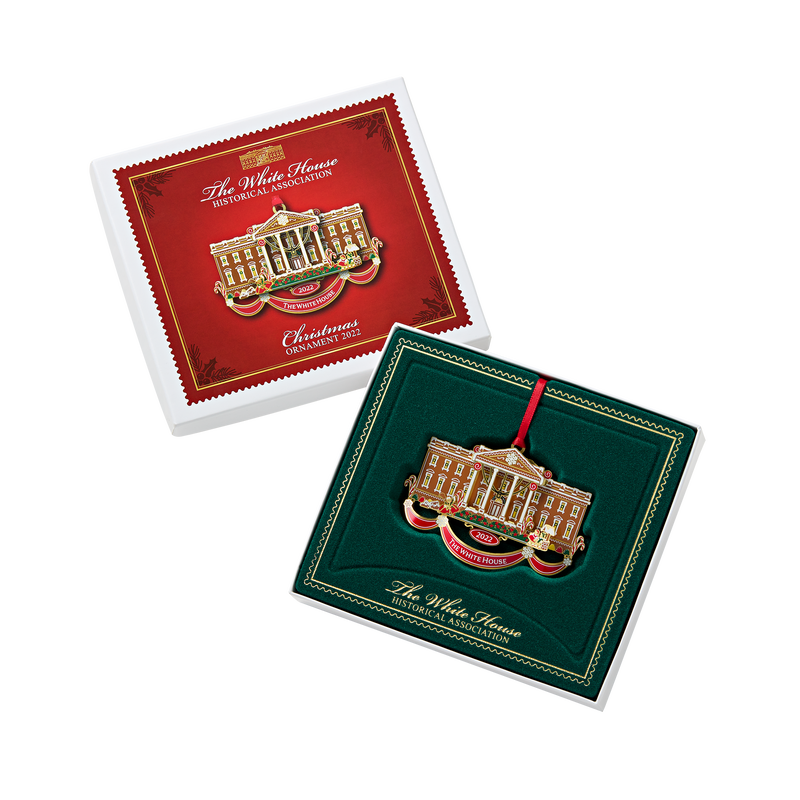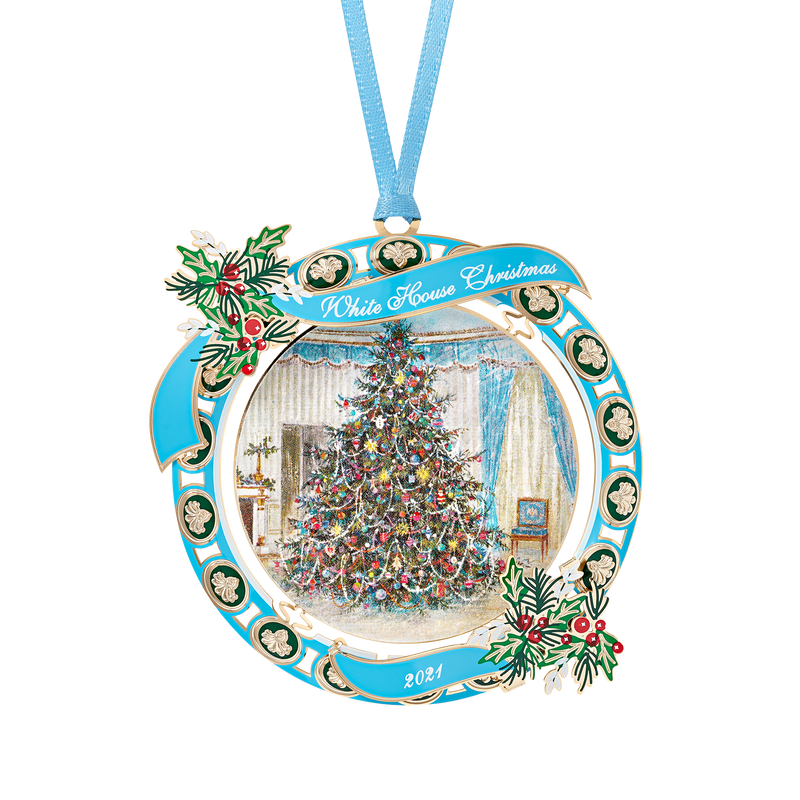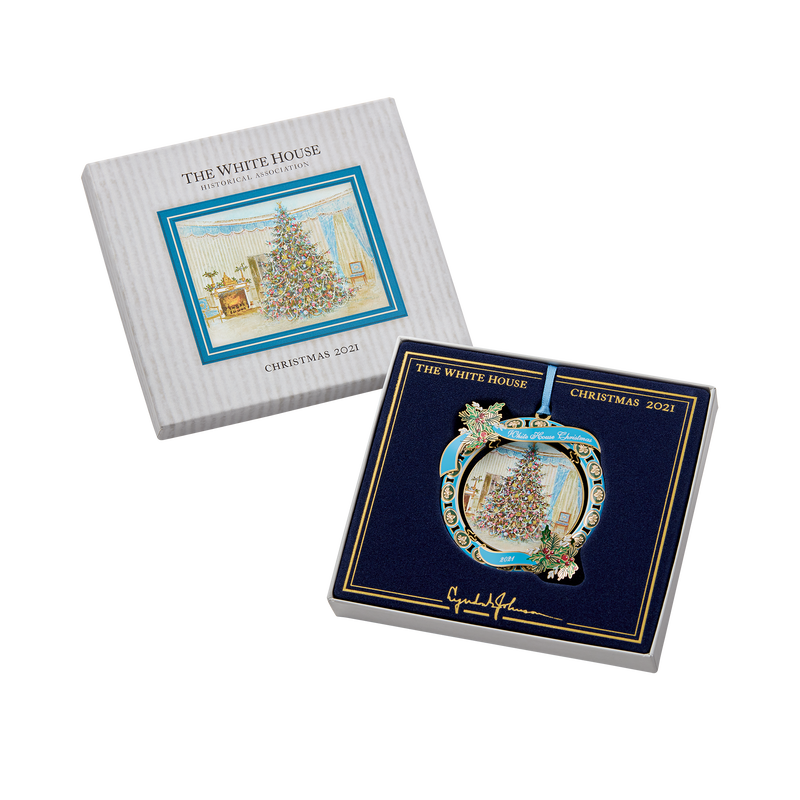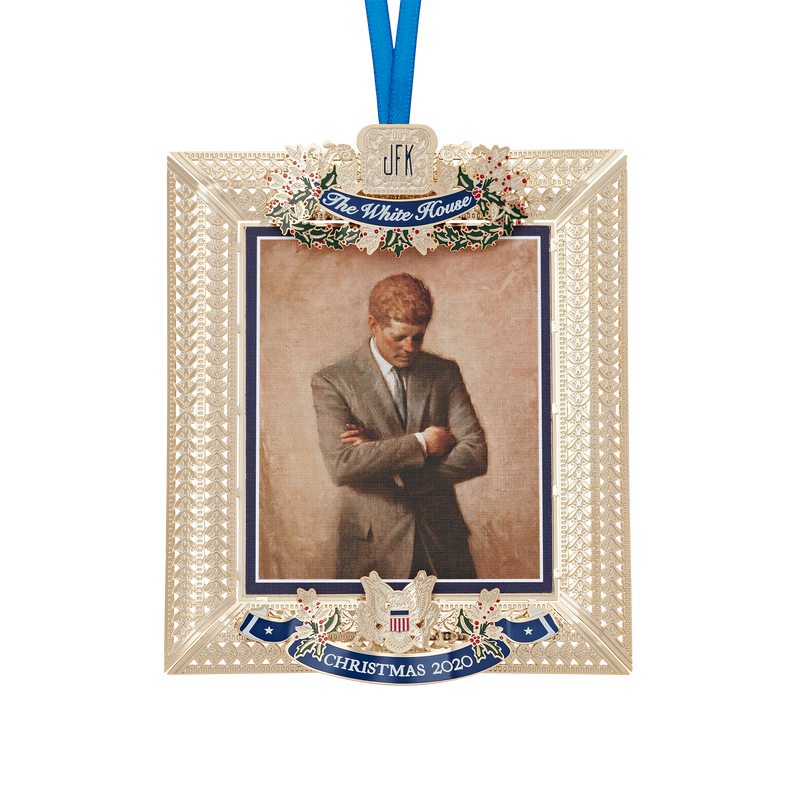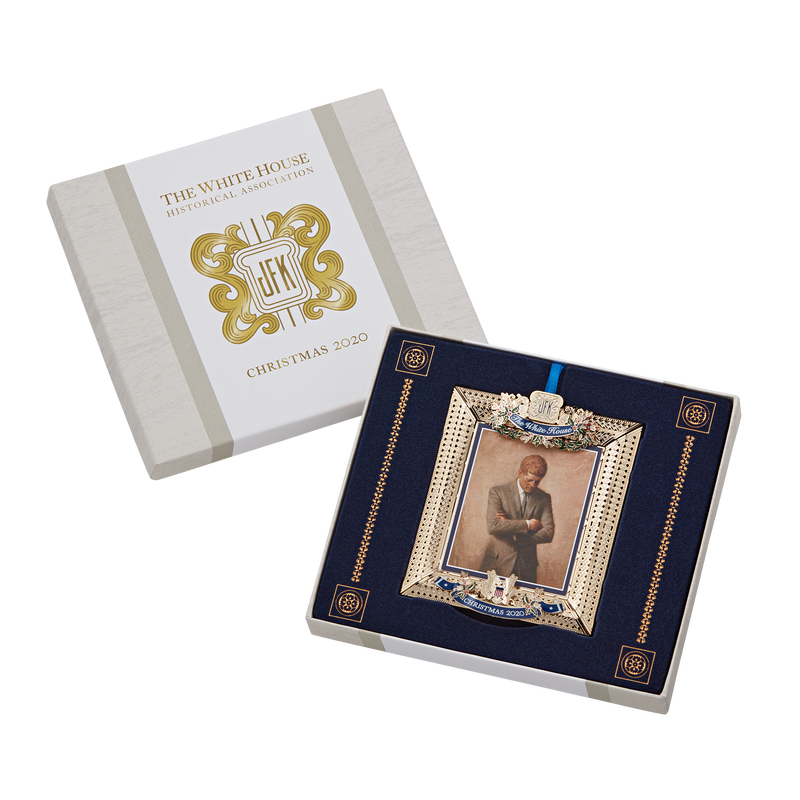 Additional Information
2022 Ornament: The White House Historical Association's Official 2022 White House Christmas Ornament represents the cherished White House tradition of displaying a gingerbread house each holiday in the State Dining Room. A perfect addition to any holiday tree, this American-made holiday ornament illustrates this decades-long tradition, complete with delicate icing, red and white striped candies, gumdrops, and candy canes. If you look closely, you can even see little gingerbread children frolicking in front of the North Portico. Included with this beautifully gift-boxed keepsake is a gingerbread scented insert, booklet, and recipe card ​featuring a gingerbread recipe from First Lady Pat Nixon's time at the White House.
2021 Ornament: The White House Historical Association's 2021 Official White House Christmas Ornament commemorates the presidency of Lyndon Baines Johnson. One side of the ornament features a painting of the 1967 Blue Room Christmas Tree.
On the other side of the ornament, there is a quote from President Johnson: " Our mission is at once the oldest and the most basic of this country: to right wrong, to do justice, to serve man." The president spoke these words to a joint session of Congress on March 15, 1965, calling on legislators to support a bill that would protect the right to vote and outlaw discriminatory measures that prevented African Americans from voting. The flowers encircling the quote are inspired by Lady Bird Johnson's beautification programs on the White House Grounds and throughout Washington, D.C.
2020 Ornament: The White House Historical Association's Official 2020 White House Christmas Ornament honors John Fitzgerald Kennedy, the thirty-fifth president of the United States. With this ornament we remember President Kennedy through his posthumous official White House portrait, made in 1970 by Aaron Shikler, the artist selected by the president's widow, Jacqueline Kennedy. The portrait, symbolic of his unfinished presidency, hangs in the White House today. The reverse of the ornament features the dates of President Kennedy's brief term, 1961-1963, on either side of an engraving of the White House.